Wyoming Vehicle Transport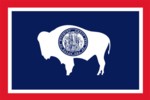 So, you need to move a car to Wyoming (or from Wyoming to anywhere else in the 48 continental United States). If you're thinking of driving it yourself, please remember one thing: The Cowboy State still puts the Wild in Wild West, with 11 mountain ranges, and endless grasslands, prairies, parks, lakes, rivers, and more. Luckily, among all the car shipping companies you could choose, there's one professional auto mover that really knows what it takes to transport vehicles in Wyoming: Nationwide Auto Transport.

Some people still think that vehicle transport must be expensive. Those are the same people who've never gotten a FREE Car Shipping Quote from Nationwide. Get your free quote on Wyoming vehicle transport now – you'll be pleasantly surprised at the price. And don't forget to tally up the total savings you'll realize by not driving – the savings on gas, meals and hotels.
Of course, choosing the right auto mover isn't just about getting a great price – it's also about saving time and trouble. Simply ask our satisfied customers, many of whom come back again and again when they need car shipping.
We've believe that car shipping companies should deliver more than just cars – we should deliver real customer satisfaction, the kind that comes from making the whole process as easy for you as possible. That's why we created our customer-pleasing car shipping services that takes you door-to-door in three simply steps:
You contact a Nationwide shipping expert online or at 800-689-6498 to set up vehicle transport
You choose either an enclosed or an open car carrier
You give us the addresses where you want the car picked up dropped off
After that we take care of all the details, and you don' t have to worry about a thing. Whether you're shipping a car to Wyoming, or sending a car from Wyoming to any of the 48 contiguous United States, you can count on it being delivered promptly as promised.
The Cowboy State of Mind
Wyoming is a wild and wonderful mix of today and yesterday. There are working ranches and dude ranches, Wild West shows at Buffalo Bill's old inn at Sheridan, or wild, deep-powder runs at world-class ski resorts in Jackson Hole. And the natural beauty? It's hard to take it all in, from the towering Tetons to majestic Yellowstone.
As the ninth-largest state in the U.S., but the smallest in terms of population, you'll find vast, wide-opening spaces here – all the more reason to hire the best vehicle transport company serving Wyoming: Nationwide Auto Transport. Get your FREE Car Shipping Quote now – and get going!.