Madison Vehicle Shipping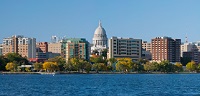 Madison isn't just more-or-less in the middle of Wisconsin – as the state capital, and home to the University of Wisconsin, it's also in the midst of all the best Wisconsin has to offer. Lively debate, fun and funky nightlife, farm stands and counterculture cafes. Whatever attracts you to multifaceted Madison, when you're selecting a car shipping company, make sure you get the best Wisconsin has to offer for car carriers, too: Nationwide Auto Transport.
FREE QUOTE from the Madison Car Shipping Company
You can bank on Nationwide being your best choice for shipping a vehicle to or from Madison. It starts with our aggressive car carrier pricing. It's amazing how much you can save by not driving your car yourself. When you rely on our professional vehicle shipping, you'll cut the cost of hotels, food and fuel that a road trip requires.
When you work with Nationwide Auto Transport, you not only save money – you also save time and trouble. We're committed to providing the absolute best in customer satisfaction – and like our many satisfied customers, we believe you'll agree that our vehicle shipping service is second to none.
As you compare car carriers, be sure to look for:
Door-to-door pickup and delivery: Nationwide comes directly to you, and delivers your car wherever you specify.
Kid-glove treatment: Whether you need vehicle shipping for the family van or a vintage convertible, your car deserves to be treated with the utmost care.
Enclosed auto transport: Not every company can adequately protect your vehicle from the elements, but Nationwide Auto Transport can, with your choice of enclosed auto transporters or open car carriers.
Exceptional value: A great price plus great service equals the best choice.
When you need vehicle shipping to Madison, Wisconsin (or need to transport a car from Madison to virtually anywhere in the nation), Nationwide Auto Transport is the car shipping company of choice.
Multifaceted Madison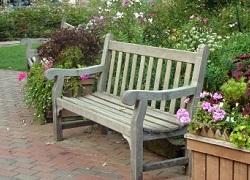 Once arguably the Midwest capital of the counterculture, today's Madison has mellowed into a city routinely ranked among America's most livable – but it still offers a dizzying mix of alternatives for visitors and residents alike. Step back in time – thousands of years – at the University of Wisconsin's Chazen Museum of Art. Get out on a lake – the city is straddled by Lake Mendota and Lake Monona. Stroll State Street for the cafes, bars, boutiques and galleries. From the fine arts to the fine art of Big Ten tailgate parties, you'll find more in Madison.
Don't waste a minute – make sure your car is there when you want it, and get your FREE Auto Transport Quote for Madison today!
Providing Nationwide Auto Transport Services for the ALL Areas of Wisconsin including: