Green Bay Vehicle Transport
Not every car transport company is equipped to tackle Green Bay. Sure, it's the smallest city to have an NFL team, but it can be home to big crowds on game days, so choose a car or boat transport company that truly knows the turf. With Nationwide Auto Transport, you can be certain that your vehicle is in good hands, with professionals who can really get around Green Bay from the lakeshore beach towns to the far reaches of the nearby Oneida Nation.
Car Transport or Boat Transport
Whether you're a life-long resident who needs to ship a car across country, or just lucky enough to be moving here and bringing your boat. Nationwide Auto Transport is the smart move for any kind of vehicle transport to Green Bay. We can help you save big – get your FREE Vehicle Transport Quote right now and see for yourself. Don't forget to factor in all you save by not driving: the hotel bills, meals, gas and more.
We Deliver Customer Satisfaction
The great Green Bay Packer coach Vince Lombardi once said "Hard work is the price we must pay for success," and we couldn't agree more. The team at Nationwide Auto Transport works hard to make vehicle transport as easy as possible for you, the customer. It's no wonder we enjoy such a great rate of repeat business for car transport – and boat transport, too!
It's service that sets us apart from the car transport crowd. We provide:
Pick-up and delivery, door-to-door: We come get your vehicle and deliver it wherever you say, promptly and in excellent shape.
Kid-glove treatment: We baby your car, boat or other vehicle, protecting your investment every step of the way.
Enclosed car transport: Don't worry about the fierce Green Bay winters; we've got you covered.
Terrific value: Start with a great price, add unsurpassed service and it all equals an unbeatable value in vehicle transport.
Green Bay – So Much to Pack In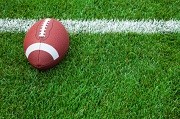 Some say there are only two seasons in Green Bay – football season and the off-season. But no matter what time of year you come, there's always an amazing range of activities. Come see the Packers make a little more football history at Lambeau Field. Head to the lakeshore for endless boating opportunities, beautiful beaches and charming lakeside villages. Visit the Oneida Nation, to learn about Native American history (or to enjoy the sparkling casino-resort). Or come to hunt, fish and camp in the surrounding wealth of outdoor wonders.
The greater Green Bay area offers so much to explore – you'll definitely want your car available as soon as possible. So get going – get your FREE Vehicle Transport Quote for the Green Bay area now!
Providing Nationwide Auto Transport Services for the ALL Areas of Wisconsin including: