West Virginia Car Transport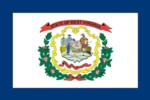 Do you need to get the family van to West Virginia? Or are you looking for motorcycle shipping to get that new touring bike you bought online? Are you in search of classic car transport for that '64 GTO you restored and just sold to some lucky collector? Whatever your car transport, motorcycle transport or any-kind-of-vehicle transport needs; there's no better choice than Nationwide Auto Transport.
Motorcycle Shipping, Classic Car Transport – It's All Affordable!
We realize that you may still have an image of professional auto transport as too expensive – and if you've only looked at our "competition," we can certainly understand your point of view. That's why we encourage you to get a COMPLIMENTARY ONLINE QUOTE to see how affordable car transport can be.
Compare our quote to the cost you get from any other reputable vehicle shipper. Also see how it measures up to the cost of driving the car yourself. Any way you look at it, we're sure you'll be pleasantly surprised to find that going with Nationwide is the smart move.
Superior Car Transport Starts with Superior Service

Read our customer reviews and/or check out our Better Business Bureau Rating and you'll appreciate what really sets us apart as a car transport company: service. We pay attention to your individual needs, handle your valuable vehicle with the utmost care and deliver it on time and in great shape.
In short, we're dedicated to making car transport to West Virginia (or anywhere else) as easy as possible. We even have door-to-door service where we come to your location, load the car on your choice of open or enclosed car carriers, and then deliver it to exactly the address you specify, almost anywhere in the lower 48 United States.
Mountains of Fun in West Virginia
When you think "Appalachian Mountains," you probably think of snowboarding, mountain biking, whitewater rafting and romantic getaways in refined B&Bs…. right? No? Well then, think again. If your picture of The Mountain State is still stuck in an old-fashioned era, you need to get out and see the new West Virginia. With so much recreation, culture and opportunity to offer, the residents might well call this "Best Virginia."
Of course, you'll want your car to get around those winding mountain roads, so call for a FREE AUTO SHIPPING QUOTE on West Virginia car transport today.
Providing Nationwide Auto Transport Services for the ALL Areas of West Virginia including: