Tacoma Car Transport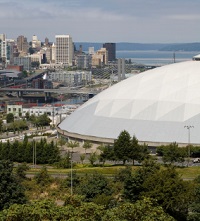 If you need vehicle transport to Tacoma – or if you want to ship a car from Tacoma to virtually anywhere else in the U.S. – there are two things you should remember. First, no matter what your know-it-all neighbor says, you won't be better off doing the driving yourself. Second is the name of the one auto transport company that specializes in affordable, dependable, service-oriented car transport: Nationwide Auto Transport.
Save Two Ways with Auto Transport to Tacoma
Car transport can save you money and time. See for yourself with a FREE Car Transport Quote from Nationwide Auto Transport. Then compare our affordable rates with the cost of a road trip – the hotels, gas, meals and more. Finally, add in the value of all the time you'll save by not driving yourself and the advantages of letting Nationwide ship your car to Tacoma become crystal clear.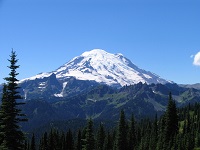 Of course, getting a great price is only half the story when it comes to vehicle transport. The real difference is in who provides the highest level of customer service. We encourage you to find out what customers say about various auto transport companies – especially what real people like you say about Nationwide Auto Transport.
You may even want to create your own "Car Transport Checklist", to judge for yourself how well other vehicle transporters measure up to all that Nationwide has to offer, such as:
Simple door-to-door auto transport: We make it as easy shipping your car to or from Tacoma, picking it up wherever you want and dropping it off wherever you say.
Car shipping with the personal touch: We listen to your needs, and handle your valuable vehicle with kid gloves every step of the way.
Enclosed or open vehicle transporters: We give you the choice of the complete protection of enclosed car transporters or the economy of open vehicle transporters.
Value in auto transport: We're dedicated to giving you a great price plus superior service for the greatest overall value in the car transport industry.
Terrific Tacoma
Majestic Mount Rainer towers over Tacoma, but the outdoors isn't all that's great about this up and coming city. Yes, you can hike, ski, camp and explore to your hearts content in the nearly quarter-million acres that make up Mt. Rainer National Park. But you can also enjoy an easy-going urban center with a strong cultural vibe. Take in art and history in the Museum District. Visit the "Leaning Tower of Tacoma," a 90-foot glass cone tilting north at 17 degrees. Catch a Broadway show or cutting-edge drama in the Theater District. Enjoy a full range of dining, from simple family fare to fine and fancy cuisine.
Tacoma is just waiting to be explored, so be sure your car is shipped promptly. Get your FREE QUOTE from the auto transport company that lives up to its name: Nationwide Auto Transport.
Providing Nationwide Auto Transport Services for the ALL Areas of Washington including: