Car Shipping in Seattle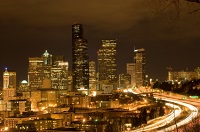 Seattle moves to a different beat. It's the home of coffee house culture and grunge music, towering Space Needles and low-slung harbor ferries. But when it comes to car shipping in Seattle, don't let the laid-back vibe fool you. Car moving is always a challenge, no matter what your destination. Fortunately, you don't have to move a car yourself when there is professional, affordable car transporter at your service: Nationwide Auto Transport.
Before you select a car shipping company, be sure to compare on the three most important elements: price, service and reputation. You'll see a difference in price right away when you get a FREE Car Transporter Quote from Nationwide Auto Transport.
Of course, price isn't everything (but do be sure to add in all you'll save by NOT driving yourself… all the hotel, food, and fuel costs that go with any road trip). You deserve the finest service, too.
Before you select a car shipping company, be sure to ask what their customers have to say. You'll find that Nationwide Auto Transport gets high marks in customer reviews.
You'll also find that we offer a number of service advantages:
Door-to-door pampering: Car shipping doesn't get any easier than this. We carefully load the vehicle at your location, and then drop it off at the specified destination. You don't have to worry about a thing.
Personalized service: We listen to your needs, and handle your car with care.
Enclosed or open car transporters: Choose between the ultimate protection of an enclosed car transporters or the economy of an open transport.
Value in moving cars: Price plus service equals your best overall value.
Sensational Seattle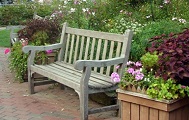 This unique metropolis is justifiably called "The Emerald City," as it sparkles surrounded by Puget Sound and Lake Washington. It offers the excitement of a vibrant music scene or the charm of waterside cafes and Pike Place Market. The climate is moderate, the views stunning and the recreational and multicultural opportunities endless.
There's so much to explore you won't want to wait an extra moment to get your car – so get started right now with a FREE QUOTE on Car Shipping in Seattle.
Providing Nationwide Auto Transport Services for the ALL Areas of Washington including: