Federal Way Auto Transport

Nestled on the shore of the Puget Sound, Federal Way was originally a logging camp and today is the home of Weyerhaeuser, the largest private owner of softwood timberland in the world. The name Federal Way came from the Federal Highway U.S. 99 (now called Pacific Highway South) that ran through the area. If you're looking for a better way of car transportation, Nationwide Auto Transport should be the company you think of.
King County Car Transportation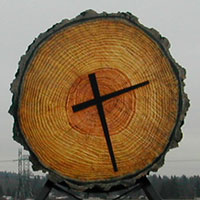 Whether you're coming or going from Federal Way, Nationwide Auto Transport can handle the move. They combine superior customer service and world-class car care with the most reasonable prices for car transportation. When you consider the time and expense of moving a car yourself – gasoline, lodging, meals on the road – Nationwide can save you money. To see how much you can save, get a FREE auto transport quote.
With Federal Way's history of logging and shipping big timber, heavy equipment is just part of doing business. And to move heavy equipment, Nationwide offers specialty vehicle shipping services which provide heavy haul transportation for truck, boats and heavy equipment. With oversize transporters, Nationwide can arrange transport for loads that are oversize in length, width or height. For boats, check out our boat transportation guide for information about prepping your boat for a move. To arrange for specialty shipping and get a free, no-obligation quote, call our Vehicle Shipping Specialists at 800-689-6498.
Federal Way knows "fast". It's the home of two Olympic-medalist speed skaters: J.R. Celski and Apolo Ohno. If you feel the need for speed in car transportation, Nationwide offers express car shipping. Your vehicle will be picked up within 48 hours of placing your vehicle shipping order. You can choose from open air or enclosed transporters. Either way, our car transportation will be at your pick up point fast, load your car carefully and deliver it to your drop off location – on time and on budget.
Puget Sound Car Transportation
See the wonders of the Pacific Northwest at Dash Point State Park or see the wonders of nature up close at the Rhododendron Species Botanical Garden or the Weyerhaeuser Pacific Rim Bonsai Collection. Swim at the Weyerhaeuser King County Aquatic Center or try speed skating where Apolo Ohno trained at Pattison's West. And for world-class performance in car transportation, count on Nationwide Auto Transport. See how affordable the best can be with a FREE auto transport quote.
Providing Nationwide Auto Transport Services for the ALL Areas of Washington including: