Washington Auto Transport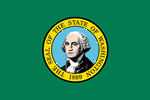 This beautifully lush corner of the Northwest offers incredible variety for visitors and residents alike, from beautiful Pacific beaches to backwoods wilderness; from raging rapids to peaceful lakes; from small towns and lovely wineries to sophisticated urban life. Of course, variety also brings challenges with it comes to moving your car (did we mention the crowded freeways and ferries of often fogged-in Seattle?). Thankfully, when it comes to vehicle shipping, you have an affordable, no-worries alternative: Nationwide Auto Transport.
Auto Shippers
There are many choices for vehicle shipping – and it pays to compare. We encourage you to start with a free auto transport quote from Nationwide, call 800-689-6498.
We Put the "Care" in Car Carrier
We are committed to complete customer satisfaction – to making auto transport as easy as can be and worry-free. Perhaps that's the reason so many of our customers keep coming back for all of their vehicle shipping needs.
Besides noting the difference in price, you'll want to tally up all you'll save by not driving yourself, the cost of hotels, gas, meals and more. But cost savings aren't the whole story with auto shippers.
The real question is, "Which auto shippers deliver on customer service?" We'll let our customers answer that for us – and we encourage you to see what people say about the competition.
You may even want to create your own "Auto Transport checklist", to see how other auto shippers compare to all Nationwide offers, including:
Easy, door-to-door auto transport: We make Washington auto transport virtually automatic, picking up and dropping off your vehicle wherever you want.
Vehicle shipping with extra attention: We give you personalized treatment, and handle your valuable vehicle with kid gloves.
Your choice, open or enclosed car carriers: You decided on the level of protection your vehicle needs.
Vehicle shipping value: Combine a great price with superior service and you get great overall value for your auto transport dollar.
The Ever-Popular Evergreen State

Washington State is a land famous for its natural beauty and natural bounty. Endless evergreen rainforests in the west give way to luscious fruit orchards in the east. Towering Mt. Rainer rises above the middle of the state, while the volcano of Mount St. Helens smolders in the southwest. Rivers and rapids abound, for a wealth of outdoor activities. And the "coffee culture" of sophisticated Seattle provides an urbane balance to all that outdoorsy energy.
There's so much to do in Washington, you won't want to wait an extra moment to get your car and get out exploring. Click here for your FREE Auto Transport Quote to Washington State.