Virginia Beach Auto Transport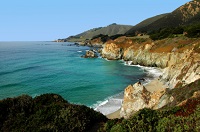 Virginia may be for lovers, but that doesn't mean you're not going to hate having to move your car there yourself. Fortunately, there's one professional car carrier that can get you to this beach without making any waves: Nationwide Auto Transport, the car transportation service that makes auto transport easy and affordable, whether your going to Virginia Beach or anywhere else in the lower 48 United States.
The Affordable Car Carrier
If you've been looking at our "competition," you may think that hiring a Virginia Beach auto transport company has to be expensive. But as our FREE ONLINE QUOTE, will quickly show, shipping your car can be quite reasonable. Just compare us to any other car transportation service, or even to the cost of driving that car yourself (those hotel, gas and food bills really add up on a road trip).
Car Transportation, with the Emphasis on Service
Needless to say (particularly if you've ever shipped a car before), price isn't the only parameter to consider. What really makes for great auto transport is great service. And nobody outperforms Nationwide Auto Transport when it comes to customer service and satisfaction (maybe that's why we get so many repeat customers).
We're the auto transport service in Virginia Beach that provides
Door-to-door service: we come directly to you, load the car at your location, and deliver it to the exact address you want. What could be easier?
Your choice of enclosed or open car carriers: Are you bringing a classic convertible to cruise Virginia Beach? Then give it the classic treatment with our enclose car carriers for the ultimate protection from the elements. Or are you simply moving your family and the trusty family van? Then our economical open car carriers are perfect.
Personalized service: We listen to your needs and tailor our services to fit.
A on-time delivery: When you go with the car transportation service named "Nationwide," it better get your car to it's destination on time and in great shape.And guess what? That's just what you can count on with Nationwide Auto Transport.
True customer satisfaction: Our customer reviews say it all.
Yes, Virginia, There Really Is An Old-Fashioned Beach Left to Enjoy
Unlike the glitz and glamour of some beachside destinations, Virginia Beach offers the increasingly rare treat of a true family vacation. You get a great, wide beach… pounding surf to play in… and all the amusements, shops, restaurants, t-shirt shops – and historic sites – that a family could ask for.
You'll want your car ready to explore the length (and breadth and depth) of Virginia Beach, so call now for your free Virginia Beach auto transport quote.
Providing Nationwide Auto Transport Services for the ALL Areas of Virginia including: