Car Shipping In Norfolk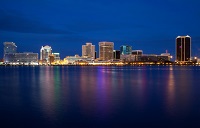 Norfolk has always been famous for ships and shipping (including, these days, luxurious cruises). But when it comes to auto shipping companies for Norfolk, there's one car carrier that stands out above all the rest: Nationwide Auto Transport.
The Car Carrier that Controls Costs
The first way we set ourselves apart is on price. See for yourself with a COMPIMENTARY ONLINE QUOTE. We invite you to compare our very reasonable costs to those of other auto shipping companies… ANY other auto shipping companies. We think you'll be pleasantly surprised at how affordable a top-notch car carrier in Norfolk can be. (You can even compare it to the cost of driving yourself… you'll be amazed.)
Not All Auto Shipping Companies Measure Up
Reasonable cost is one very important measure of a good car shipping company. But what really sets one car carrier apart from another? Customer service. Read our customer reviews and you'll quickly see that our extreme devotion to customer satisfaction not only adds value… it also adds peace of mind.
We pride ourselves on providing personalized service. Exceptional care of your valuable automobile A choice of enclosed or open car carriers. Timely delivery. And the most convenient service in the business. We'll even come pick a car up and the deliver it to exactly the address you specify. What could be simpler?
Norfolk is Your Kind of Folks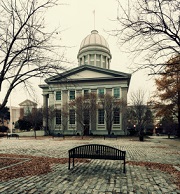 Boaters. Business people. Fishermen. Cruise ship vacationers. You'll find them all – and a slew of happy families – right where the Chesapeake Bay meets the Atlantic Ocean. But the waterfront is the only draw in Norfolk. This cosmopolitan port also boasts fine dining, cultural attractions like the Chrysler Museum of Fine Art, and a lively night scene.
There's so much going on in Norfolk that you'll want to get going now. For a FREE QUOTE on car shipping in Norfolk, click here.
Providing Nationwide Auto Transport Services for the ALL Areas of Virginia including: