Virginia Auto Transport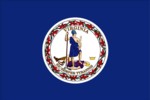 Whether you need to ship a vehicle to one of the beach towns along the blue Atlantic shore or to a hamlet high in the Blue Ridge Mountains, there's one company that really knows Virginia auto transport: Nationwide Auto Transport, the affordable, dependable car shipping experts.
Compare Car Shipping Quotes Online
Before selecting a Virginia auto transport company to ship your vehicle, be sure to:
Compare car shipping quotes: Our FREE ONLINE QUOTES are sure to please.
Compare car shipping services: Do they offer door-to-door delivery? Personalized attention? A choice of enclosed auto transport or open car carriers?
Compare customer testimonials: Make sure that the voice of experience talks about courteous service, on-time delivery and careful handling of cars.
It's also wise to check the ratings from independent consumer authorities like the Better Business Bureau. We're proud to note that you'll find an A+ rating with our BBB listing.
The Easiest Way to Ship A Vehicle

Our excellent ratings and reviews all reflect our extreme commitment to customer satisfaction. That's why we provide what must be the easiest way ever to ship a vehicle: door-to-door delivery. Instead of bringing your car to our location, we bring the transporter directly to you, carefully loading your valuable vehicle under your watchful gaze, and then promptly taking it virtually any destination you specify within the lower 48 United States. Virginia auto transport simply doesn't get any easier than this!
Virgina is for…
… everybody! The Old Dominion State, birthplace of America, offers an incredible variety of scenery, activity, history and opportunity. Play in the waves at Virginia Beach, or hike the deep-forest trails of the Blue Ridge and Allegheny Mountains. Pay your respects at Arlington Cemetery or step back in time at Colonial Williamsburg. Visit the homes of multiple Presidents or relax at spa hidden deep in the Shenandoah Valley.
Before you get any other car shipping quotes for Virignia, get a free AUTO TRANSPORT QUOTE from the experts at Nationwide Auto Transport.
Providing Nationwide Auto Transport Services for the ALL Areas of Virginia including: