Needing a Car Transport Company in Vermont?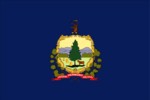 Do you need a car transportation service to Montpelier? Are you weighing your options for shipping a car to the shores of Lake Champlain? Whenever you find yourself needing a car transport company in Vermont, simply remember three important words: Nationwide Auto Transport.
Get A FREE QUOTE on Car Transportation Service
The first step to finding your best choice for shipping a car to Vermont is to get a RATE QUOTE. We invite you to compare our very reasonable rates with the costs quoted by any other reputable car transportation service. Even when contrasted with the costs of driving that car yourself, Nationwide emerges as a very smart move indeed (after all, those bills for gas, tolls, food and hotels add up very quickly).
Shipping A Car is Now Easier than Ever

We believe that the true measure of the best car transport company isn't who charges you the least but who gives you the most for your money. At Nationwide Auto Transport, we're committed to delivering complete customer satisfaction by making the car transportation process as easy as possible for you.
That's why we go out of our way to provide door-to-door delivery. While other car transportation services may require you to drop off your vehicle at some out-of-the-way office, we come directly to you, load the car at your location and them promptly deliver it to virtually any address in the lower 48 continental United States.
Our dedication to providing the best service in the car transport industry has earned us rave reviews from customers, and the highest possible rating from the Better Business Bureau.
So Very Vermont
This is where maple syrup comes straight from the tree, skiers zoom straight down world-class Alpine runs and locals and tourists alike head straight for lovely Lake Champlain in the summer (even though this is the only New England state without any Atlantic coastline, there's still plenty of water sport fun to be found). When you find yourself needing a car transport company in Vermont, get a FREE CAR TRANSPORT QUOTE from Nationwide Auto Transport.
Providing Nationwide Auto Transport Services for the ALL Areas of Vermont including: