St. George Car Transport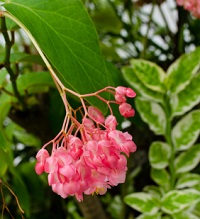 One of the many beauties of life in St. George is that it stays warm enough that you can golf year-round. As a result, you'll find 10 of Utah's best golf courses right here. When you need to find a car shipping company in St. George, you'll also find one of Utah's best: Nationwide Auto Transport, a nationwide car carrier serving St. George, all of Utah, and every state in the lower 48.
The Car Shipping Company Customers Rave About
According to our many satisfied customers, Nationwide doesn't just deliver cars – it seems we also deliver on complete customer satisfaction. That includes
A great price on car transport in St. George (get your free car shipping quote right here)
Courteous service
Prompt delivery
Door-to-door service
Your Choice of Car Carriers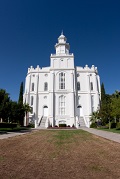 Whether you're shipping a car to St. George, or you need to transport a vehicle from St. George to any state in the continental U.S., we do our utmost to take care of you and your valuable vehicle. With Nationwide you get your choice of an enclosed car carrier, for the most complete protection, or an open car carrier, for maximum economy.
We realize that, no matter how good the price or terrific the customer service, some people will still say "Hey, who needs a car shipping service? I'll just drive it myself." The assumption is that they'll save money, which seems logical enough – until you do the math. Start with the hotel bills. Add in the meals. Multiply the mileage by the cost per mile for gas. It all adds up fast. And it helps explain why more and more people choose Nationwide Auto Transport when they need car transport to St. George.
St. George, The Divine
A temperate climate and mild winters have earned St. George, in the southwest part of the state, the nickname of "Utah's Dixie." But instead of genteel southern belles you are more likely to find mountain bikers and rock climbers, golfers and dinosaur hunters, outdoor theater goers and antique hunters, horseback riders, nature photographers… in short, the great diversity of folks who enjoy the great outdoors.
You'll have more time to enjoy St. George if you let us take care of shipping your car, so get going with a FREE car shipping quote right now, call 800-689-6498!
Providing Nationwide Auto Transport Services for the ALL Areas of Utah including: