Provo Vehicle Shipping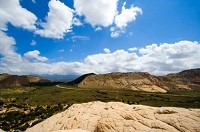 People everywhere look up to Provo… almost 12,000 feet up, the height of Mount Timpanogos which rises up from the northern edge of the city. It's a breathtakingly beautiful place, but also a tall order when it comes to finding a company that provides auto transport service that can move a car to or from Provo. Fortunately, there is a company that can handle the job, affordably and dependably: Nationwide Auto Transport.
Your Auto Transport Pick for Service, Service, Service
There's no doubt about it; price is important when you're looking for car transportation services in Provo, or anywhere else. We encourage you to compare prices before picking a vehicle shipping company, and we've made that easy with our free online car transportation quote.
However, if you've ever had to transport your car, across the state or across the country, you know that what really sets auto transport services apart is that last word… service.
Complete Customer Satisfaction in Car Transportation Services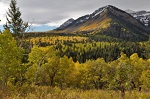 The professionals at Nationwide Auto Transport are dedicated to delivering complete customer satisfaction. You'll get courteous service. Prompt attention. Meticulous handling of your valuable vehicle and, perhaps most important of all, you'll enjoy door-to-door service. We come to you, load the car carefully on the auto transporter right at your location, and deliver it to whatever address you want, anywhere in the 48 continental United States.
This is vehicle shipping at its best – at least, according to comments from our satisfied customers.
Vehicle Shipping vs. Driving Your Own Car
Now we know that some people – even after finding a terrific value on auto transport – will still say to themselves, "Hey, why can't I just drive the car myself and save a bunch of dough?" If you are one of those people, we strongly encourage you to do the math before taking off down the highway. Simply add up what you'll spend on hotel rooms, meals, fuel, tolls – not to mention the wear and tear on you and your car. Then compare that figure to the quote you got on vehicle shipping from Nationwide Auto Transport. You'll quickly see that shipping with us really is the smart move.
Picture Perfect Provo
For those of you who've never been to Provo, please allow us to paint a picture. Start with the lush green of summer, flung across the gorgeous Utah Valley under bright blue, sun-filled sky. As the weather cools, the hikers, campers and all manner of outdoor adventurers give way to legions of skiers, attracted to the snow-white, snow-capped peaks. When night falls, the lights of Provo start to sparkle, from the bustle of Brigham Young University to the eclectic mix of cafes, comedy clubs and cozy neighborhood hangouts.
It's easy to picture yourself in Provo – especially easy if you let us handle your auto transport needs. Click here for a FREE Car Transportation Quote on the finest vehicle shipping in Provo.
Providing Nationwide Auto Transport Services for the ALL Areas of Utah including: