Utah Auto Transport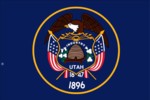 If you're looking for a sweet deal on auto transport for The Beehive State, please keep in mind that not all car transport companies are created equal. There's one that will give you an unbeatable combination of price plus service, adding up to what we believe is the best value in automobile moving for Utah (or anywhere else): Nationwide Auto Transport.
The Cream of Car Transport Companies
Nationwide Auto Transport gives you the best of all worlds, starting with price. Get your FREE QUOTE on automobile moving in Utah – we're sure you'll be pleased. And if you're still thinking of driving that car yourself, we encourage you to compare Nationwide's great rate on auto transport with the cost of a road trip. Once you've tallied up the hotel bills, gas, food and more, it'll be easy to see what a truly great deal you get moving your automobile with the professionals at Nationwide Auto Transport.
Of course, a great price is only part of what qualifies us as a great choice for auto transport in Utah. Customer care is what really sets us apart, starting with our easy-as-can be, door-to-door service. You simply tell us where to pick up and drop off your vehicle and we take care of the rest. We come to you and load the vehicle on the transport at your location. We deliver it promptly, where and when promised. And we take meticulous care of your car every step of the way.
We even give you a choice of car carriers: our enclosed car carriers provide the ultimate in protection, while our open car carriers provide quality for the economically minded.
The Best in Utah Auto Transport = The Best in Customer Satisfaction
We firmly believe that by offering a terrific rate PLUS the finest customer serve we can be the best choice for auto transport in Utah. But we don't expect you to take our word for it – we hope you'll also listen to our satisfied customers, many of whom come back repeatedly for all of their automobile moving needs.
Utah and You
Do you like gorgeous rock formations? Intriguing history? Stunning mountains? Spectacular skiing? Whitewater rafting? World-class music? Whatever your interests, you can make the most of them in Utah, a land that is actually comprised of many lands with colorful, descriptive names: Mountainland, Dinosaurland, Panoramaland, Color Country, Canyonlands and, of course, Great Salt Lake Country.
Get ready to see it all – click here for your FREE Automobile Moving Quote for Utah.