San Antonio Vehicle Shipping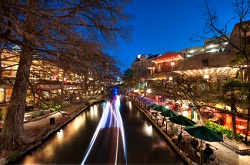 When you're talking about San Antonio, there's a lot more to remember than the Alamo – especially when you're looking for a car transporter. After all, some car transporters are better than others in dealing with big cities, and this is the second-largest city in Texas. Also, keep in mind that San Antonio is the most visited city in Texas, so you'll need true vehicle shipping professionals who won't get distracted by the crowds, the fun, the restaurants – you get the picture.
Reliability Counts In Auto Shipping
Fortunately, there's a reliable choice whenever you need auto shipping to San Antonio – Nationwide Auto Transport. You don't have to drive a car yourself – especially not all the way to southern Texas – when there's a high-quality car transporter to take care of everything for you. It's simpler, faster and it'll save you money (just think of what you'd otherwise spend on gas, food and lodging).
So get off to a smart start on shipping that car of yours and click here for a FREE ONLINE Vehicle Shipping Quote. It's all part of how we make auto shipping easier every step of the way, and why we have so many repeat customers.
Car Transporters Save Time, Money, Hassle
We know that time is money, and at Nationwide Auto Transport, we want to save you both. That's why we offer our super-efficient door-to-door vehicle shipping service. You tell us where you want the car picked up, and that's exactly where we pick it up. You specify the drop off address, and we transport the car to that precise address. Nationwide's car transporters pick up and deliver your car to the exact addresses as long as the location is accessible by our trucks. There's no fuss, no lost time in transit, and you get your car promptly, as promised. Whether you're moving your whole family or just shipping a car, there's no smarter way to go than with Nationwide Auto Transport.
San Antonio – City on A Mission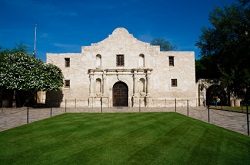 Ever since the King of Spain settled 15 families here in the early 1700s, San Antonio has been rich in culture and history. Today you can still tour the original five Spanish missions – including the Alamo. You can stroll and dine along the dazzling river walk. You can take in world class museums (some affiliated with the Smithsonian). Of course, you and your kids can also simply scream your heads off at amusement parks like Sea World and Six Flags.
There's so much to see and do in San Antonio, you're definitely going to want that car as soon as you can get it – so get going now with a free auto shipping quote.
Providing Nationwide Auto Transport Services for the ALL Areas of Texas including: