Houston Auto Transport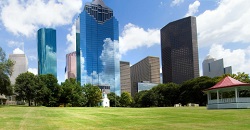 Houston is the fourth largest city in the U.S with an extensive freeway system. Although the city recently added a METRO in 2004, the main form of transport is still the automobile. The city's freeway system uses the hub-and-spoke method. Nationwide Auto Transport understands with over 793.3 miles of freeway, driving in or around Houston can be a hassle. Whether you are moving to a different city in Texas, such as Dallas, or moving to a different state all together, Nationwide Auto Transport can meet all of your car shipping needs. Give us a call toll-free at 800-689-6498, or fill out a simple free car transport quote form.
No-Hassle Car Transport
Shipping a car from city to city or state to state can seem like a daunting task. This does not have to be the case. Let Nationwide Auto Transport take the stress out of the car transport process. With straight forward all-inclusive pricing, we make vehicle transport easy. Let our industry experience and expertise go to work for you and your family. At Nationwide, we price ourselves on being honest and straight forward with all of our customers. Whether you are relocating to the Houston metro area or moving out of the area, Nationwide Auto Transport can meet your car transport needs.
About Houston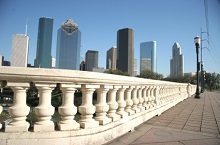 The city of Houston was founded in 1836 by the Allen brothers. The city gets its name from the famous General, Sam Houston. Sam Houston led the Texans to victory over Santa Anna's Mexican Army. Although Houston is thought of as a southern city, it is extremely rich in culture and the arts. Houston has a permanent ballet, symphony, opera, and theater. The city has over 500 parks and 30 museums. The city also has two commercial airports. Combined these airports had over 50 million passengers in 2007. The larger of the airports in named after a former president George Bush and bears his name, George Bush Intercontinental Airport.
If you have any questions, feel free to contact one of Nationwide Auto Transport's specialist at 800-689-6498.
Providing Nationwide Auto Transport Services for the ALL Areas of Texas including: