Car Transport for the City of Cowboys & Culture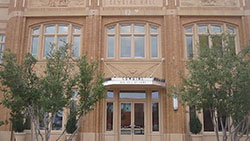 Fort Worth has always been a cow town, but today many recognize it as the Museum Capitol of the Southwest. The Panther City is home to, among others, the Texas Cowboy Hall of Fame, the National Cowgirl Museum and Hall of Fame, the Fort Worth Stockyards Museum, the Texas Civil War Museum, the Military Museum of Fort Worth as well as cultural institutions such as the Amon Carter Museum of American Art and the Modern Art Museum of Science & History. Fort Worth is on display showing its rugged roots and its native treasures. If your collection favors cars, the best way to get to or from Fort Worth is Nationwide Auto Transport.
Superior Car Transport Texas-style
Fort Worth is famous for being the shipping point for endless herds of cattle. Nationwide Auto Transport makes shipping cars to and from Fort Worth easy and economical. Whether Fort Worth is your destination or you're moving on, you can get a great quote on car shipping to or from virtually any place in the U.S.A. with Nationwide Auto Transport. See how affordable car shipping can be with a free car transport quote.
In Texas, people are proud of their rides, from Texas quarter-horses to Texas-sized SUV's to classic cars in pristine condition from their years in the dry, warm climate. If you need to protect your ride, consider enclosed auto transport for the utmost in care and protection. Enclosed in a protective trailer, your treasured vehicle will arrive in pristine condition. Read our customer surveys to see the level of care and customer service we lavish on every vehicle.
Make Car Shipping Automatic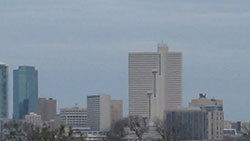 Nationwide Auto Transport could well be the easiest way to ship a vehicle because we can make it automatic. Just tell us where to pick up your vehicle and our professional auto movers will be there on the spot with the auto transport mode of your choice. We'll carefully load your car, transport it anywhere in the U.S. and deliver it to the location you specify, whenever and wherever you want. Customer after customer can tell you about the renowned reliability and customer service of Nationwide Auto Transport. Read our testimonials and see.
Panther City Car Shipping
Fort Worth presents a culture uniquely Texan. From its earthy roots as a stockyard and cow town to its modern sleekness as cultural home to the Van Clyburn piano competition, Fort Worth is a perfect blend on Old West meets new millennium. The smartest way to move your car to here or from here, remains Nationwide Auto Shipping. We know car shipping like a Texan knows cattle.
Providing Nationwide Auto Transport Services for the ALL Areas of Texas including: