El Paso Auto Transport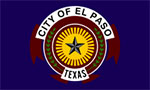 As the "Pass to the North", El Paso lies at the very edge of the border between Mexico and the United States. Everything about El Paso says melting pot, from the cuisine – Mexican meets Texas BBQ – to the terrain – riverbanks meet mountains meet desert – to the people – Native American meets Mexican meets the whole milieu of every kind of American. Since it lies at the very edge of the United States and is home to Fort Bliss, it's no surprise that people need auto transport to and from this remote but essential border point.
No Point Too Remote For Vehicle Transport
Whether you're shipping a cherry classic auto from the no-rust zone of Chihuahua desert or you're shipping your car here as you serve our country at Fort Bliss, you won't find a better method of auto transport at a most affordable rate. See how much you can save with a free vehicle transport quote. And if you're concerned about keeping your car out of the hot desert sun, consider enclosed auto transport. With your car safely sheltered inside our custom trailer, you'll have the ultimate in protection from blowing sand and that blazing hot sun that shines 305 days a year in this desert region. Whichever mode of vehicle transport you chose, you'll get the best in care and customer service. Your car will always receive our highest level of care – which is why so many customers rely on Nationwide Auto Transport again and again.
Auto Transport Door-to-Door & More
With the vast distances involved in shipping your car, the shortest distance between where your car is and where you are is Nationwide Auto Transport. And now it can happen automatically – Tell us where to pickup and drop off your vehicle and our professional auto movers will be on the spot. They'll carefully load your vehicle on the transport of your choice and then deliver it to your specified location, right when and where you want it. With Nationwide, El Paso isn't some distant border town, it's as convenient as any place on the map.
Auto Transport From The Edge of America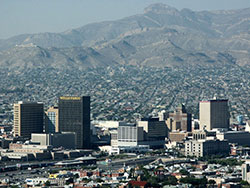 El Paso is a rich melting pot with enough experiences to keep anyone fascinated. Explore this unique blend of Native American, Mexican and Texan culture. Climb the rocks of Hue co Tanks or explore Cueva de la Olla to see how Native American cliff dwellers lived. See the Spanish missions at Ysleta Mission or the Cathedral Church of Saint Patrick. Travel from the back roads of the Chihuahua desert or ride the Wyler Aerial Tramway to Ranger Peak in the Franklin Mountains. And whether you stay forever or just passing through, you can have any vehicle shipped to here or from her. Request your FREE Online Auto Transport Quote for El Paso Auto Transport.
Providing Nationwide Auto Transport Services for the ALL Areas of Texas including: