Dallas Auto Transport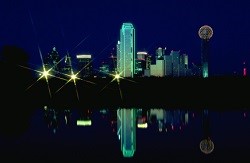 So you're moving to or from Dallas. Or is that Forth Worth? And when you hire a car shipping company to get your vehicle there, will they know the difference? Will they realize that, while Dallas-Fort Worth is separated in name by a tiny hyphen, it is actually two cities 30 miles apart (with a whole lot of Texas-sized traffic in between)? They call it the DFW Metroplex, a rather complex place to get around. So why navigate it yourself, leave it to the experts in moving cars.
DFW Auto Shipping Made Easy
Details, details, details. There are a million of them when you're making a big move – but you car doesn't have to be one of them. There's no need for you to drive it all the way to your new Dallas-Fort Worth home when you can easily save money and time by relying on Nationwide Auto Transport, the auto shipping professionals. We'll handle everything for you – and you'll save on everything, too, from gas and hotels to meals, maintenance and more.
The most intelligent move you can make before moving to Dallas-Fort Worth is to start here with a FREE online auto shipping quote. It will get you on your way to a no-worries move. Your car will be picked up on time, expertly transported, and delivered to your specified destination in the DFW Metroplex. It's the easy way to go – and it's why we enjoy such high levels of customer satisfaction and repeat business.
We know your time is extremely valuable, so we do everything we can to make the most of it. That's why we offer door-to-door service. We come to whatever location you specify, load your car safely and securely and then transport the vehicle wherever you want. With the professionals at Nationwide Auto Transport, moving a car is a breeze.
DFW Highlights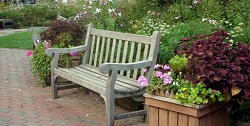 Dallas-Forth Worth may be the Texas Twins, but they certainly aren't identical. Dallas is the glitz and glamour half, with glass skyscrapers, high fashion, fancy cars and fine food. Fort Worth still cherishes its past as a starting point for cattle drives, and still has a little of that laid-back cowpoke attitude. You can shop till you drop in Dallas, home of the original Neiman-Marcus. Or you can take in a Rodeo and a little Western Swing music in Fort Worth, recently named the second most family-friendly city in America. What wonderful surprises does DFW have in store for you? With Nationwide Auto Transport, you won't have to wait an extra minute to find out. If you need a auto transporter for Dallas-Fort Worth, give us a call, 800-689-6498.
Providing Nationwide Auto Transport Services for the ALL Areas of Texas including: