Austin Car Shipping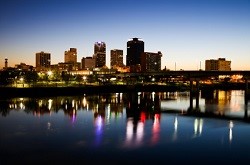 Austin may just be Texas at its most unexpected. Yes, it's the state capital – but it's also the "World Capital of Live Music", and home to the famous South by Southwest Music Festival. It's in the heart of Texas, but that heart beats to many different lifestyle rhythms. You never know what you'll find. So when it comes to shipping a car to Austin, make sure you work with an auto shipping company equipped to handle anything.
A+ Austin Auto Transport, At Your Service
We respect your time at Nationwide Auto Transport – and we know you can't waste any of it when you're planning for a move. That's why we offer our exceptional, door-to-door car transport service. We come to whatever location you want us to, load your car safely and securely onto the transport, and then ship it to the exact destination you want. It's just that simple…If you go with Nationwide Auto Transport.
Austin Car Transport at its Easiest
There must be a million details to address when making a big move – thankfully, you car doesn't have to be one of them. You don't have worry about driving it all the way to your new home in Austin when you depend on Nationwide Auto Transport, the experts in car shipping. We handle everything for you, saving your on fuel, food, wear and tear… not to mention the time and headaches involved in a big road trip. So move smart, get a NO-COST online car shipping quote. It's easy… just like the rest of your move with Nationwide Auto Transport. We're famous for our commitment to customer satisfaction, and as a result, our customers keep coming back.
Awesome Austin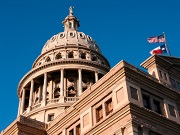 Whether it's making music or creating cutting-edge technology, Austin definitely rocks. Head down to Sixth Street on the weekends (when it's sometimes closed off to cars) and mingle with the artists, alternative rockers, and maybe even a gypsy or two. Take in Congress Avenue for a fine art museum or some eclectic shopping, from antiques to toys to vintage clothes. Or go for a free guided tour of the renovated State Capital building. Whether you like the funky or refined, Austin has it.
If you need car transport to Austin, it's time to get moving – so get your free car shipping quote right here, right now!
Providing Nationwide Auto Transport Services for the ALL Areas of Texas including: