Texas Auto Transport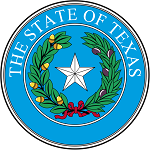 When you're looking for vehicle transport to Texas, keep one thing in mind: The Lone Star state likes to refer to itself as "A whole 'nother country", and indeed it could easily be a nation all its own. As the second-largest state, it's absolutely enormous – so here's hoping you own some of that "Texas T" (oil) if you plan to drive its vast expanses. But if you're moving to or from Texas, why bother to drive your own car at all when there's an exceptional auto transport service that can do it for you?
In Vehicle Transport, We're the Texas Arrangers
Moving can be a hassle – but moving your car doesn't have to be. Let the experts at Nationwide Auto Transport arrange everything for you – and save you significantly in the process. You'll avoid the expense of gas, food and lodging that a long trip entails – and both you and your car will arrive in better shape!
So get off to a smart start… just start here. Get your FREE online vehicle shipping quote. It's the first step toward a no-worries vehicle transport experience. You won't have to worry about your car being picked up on time. You'll be certain of the highest-quality care en route. And you can be confident that your auto will be delivered exactly when and where promised. We answer to a higher standard of customer service, and it keeps our customers coming back time and time again.
Auto Transport Made Easy
We respect your time at Nationwide Auto Transport – and we know that you can't afford to waste even a minute of it when planning for a move. That's why we offer door-to-door vehicle shipping service. We come to whatever location you tell us to... we load your car with the utmost care... then we transport it wherever you want, on time. With the auto transport pros at Nationwide, it's just easy.
Texas Suits You to a T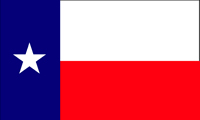 We'll transport your car to Texas, and Texas will transport you to another world entirely. Step into the storied past as you visit the Alamo... walk in the footsteps of Sam Houston at San Jacinto Monument... or experience the 17th century at the San Antonio Missions. Take "one small step" into the future at NASA headquarters in Houston. Attend a fashion show in Dallas or hear the hottest new bands in Austin. You can also choose to simply hit the beach – there are 600 miles of beaches here!
If you're moving to America's second-largest state, your first order of business should be finding the best Texas auto transport service – and you won't find a better choice than Nationwide Auto Transport. If you've got a vehicle to transport, it's time to get moving – so start here, right now, by calling 800-689-6498!