Nashville Car Shipping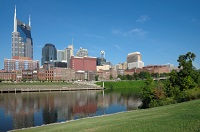 Nothing is more moving than music, and no place offers more proof of that than Nashville, rightly known as Music City USA. When you need an auto mover for Nashville, trust the car transport company whose customers are singing its praises: Nationwide Auto Transport.
It doesn't cost you anything – but it could save you big time – when you get a FREE RATE QUOTE from Nationwide Auto Transport. Compare that to the cost of driving the car yourself – the hotel, fuel and food bills. Then, contrast our reasonable rates to those you'll get from any other car transport company serving Tennessee. Any way you look at it, we're confident you'll agree: Nationwide Auto Transport is the unbeatable value in car shipping.
This Car Transport Company Gets Great Reviews
We not only provide great rates, we also feature exceptional service – the kind of service that gets rave reviews from car shipping customers. So be sure you compare on rates AND customer ratings. Does an auto mover have a reputation for prompt delivery? Careful handling of vehicles? Courteous drivers? And are they really committed to customer satisfaction in car shipping, with an excellent Better Business Bureau rating to prove it?
Door-to-Door Car Shipping
At Nationwide, we're in the business of making car shipping as easy for you as possible. That's why we created out popular door-to-door car transport service. You call, we come. Whether you choose an enclosed car carrier, for the ultimate protection, or an open car transport, for superior economy, we'll come directly to you, load the vehicle at your location, and then promptly deliver it to the destination address you specify. Car shipping just doesn't get any easier than this!
The Country Rocks in Music City, USA (and All That Jazz)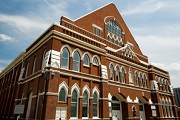 Sure, Nashville is the country music capital of the world – but one visit to this booming metropolis in Middle Tennessee and you'll quickly see that its musical tastes are just as cosmopolitan as its glittering skyline. Take in Music Row, and visit the Country Music Hall of Fame, or head to the other end of Music Mile and hear the Grammy-winning Nashville Symphony at the acoustically astounding new Schermerhorn Symphony Center. If you're lucky you could catch a jazz, gospel, bluegrass, blues or rock star coming out of their latest recording session! And the best part? Nashville is a no-hassle, no-attitude town that's as easy to get around and to enjoy as, well, a good country song.
Need a great Nashville car shipping company? Get your RATE QUOTE from the affordable, dependable auto mover, Nationwide Auto Transport.
Providing Nationwide Auto Transport Services for the ALL Areas of Tennessee including: