Auto Shipping in Knoxville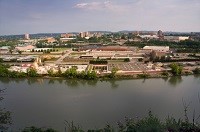 As the geographic center of the Eastern half of the United States, Knoxville is a crossroads of tourism, education and business. But calling it a crossroads doesn't mean you have to get cross taking a road trip just to move your car there. Nationwide Auto Transport provides easy, affordable auto relocation to Knoxville (and all across the country).
Get Your FREE Auto Shipping Quote
If you're like many people, you may still have the misconception of auto shipping as being expensive. To get clear picture of just how affordable professional auto relocation can be, just get an instant, online auto shipping quote from Nationwide. We invite you to compare our quote to the cost of any other auto shipper – or even compare it to the expense of driving yourself (and we do mean expense, because those gas, food and hotel bills really add up when you hit the road).
Of course, there's another kind of auto shipping quote you'll want to get – the quotes from real customers. Do they talk about courteous drivers? Careful handling of valuable cars? Prompt delivery? You'll hear all that and more in our excellent customer reviews.
Auto Relocation as Easy as 1-2-3
One of the biggest reasons we have such high levels of customer satisfaction is our superior door-to-door service. It's as easy as:

Step 1: Contact Nationwide Auto Transport
Step 2: We come to you, loading the car on our transport at your location
Step 3: We promptly deliver your vehicle to the address you specify

It really is that easy. If you still need confirmation of our overall excellence and dependability, just check out our A+ rating from the Better Business Bureau.
Three Cheers for Knoxville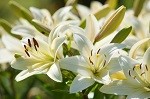 You'll hear a lot of cheering in Knoxville, and not just at University of Tennessee. Yes, you can join a hundred thousand other football fans to watch UT's big time battles in Neyland Stadium, or you can cheer on those perennial women's basketball champs, the Lady Vols. But there's plenty to cheer about once the games are over. Music abounds, from bluegrass to symphonic sounds. You can take in a performance of the Appalachian Ballet Company or visit a local art gallery. And outdoor adventures await on the many lakes, rivers and streams, not to mention the gorgeous expanse of the nearby Great Smoky Mountains National Park.
If you need auto relocation to or from Knoxville, get your FREE AUTO SHIPPING QUOTE today.
Providing Nationwide Auto Transport Services for the ALL Areas of Tennessee including: