Tennessee Auto Transport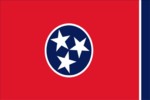 Just because you need car relocation to the Volunteer State doesn't mean that you have to volunteer to drive the car yourself (besides, moving a car yourself can get more expensive than you'd think). It's easy to find a good car shipping service for Tennessee – a professional, affordable, car shipping service that can save you time, trouble and money: simply contact Nationwide Auto Transport.
Get A FREE QUOTE from the Car Relocation Experts
We ship cars all across the country – across rivers, lakes, mountains and deserts, so we can certainly ship your auto from the Mighty Mississippi to the Great Smokey Mountains, or anywhere in between. Our customers say we're a great car shipping service, and we hope you'll read a few of their reviews. But we also encourage you to judge for yourself, starting with a cost comparison.
Get an instant, FREE QUOTE on car relocation to Tennessee, and then compare our rates at Nationwide Auto Transport to those at any other car shipping service. We're confident you'll agree that we provide an unbeatable value in vehicle shipping – especially when you when consider the level of customer satisfaction we provide, as evidenced by our A+ rating from the Better Business Bureau.
Car Shipping Service that Gives You More, Door-to-Door!

When it comes right down to it, a company's service has to speak for itself – and nothing says "Easiest Auto Transport to Tennessee" like our door-to-door service. Simply call us up and we'll come to you, loading the car carefully onto the transport right at your location, and then delivering it promptly to any address to specify (within the 48 continental United States). It's just one more way that we save you time, trouble and money – and one more reason so many of our customers keep coming back for all of their car shipping needs in Tennessee.
Why Tennessee has Millions of Fans
Are you a fan of bluegrass? Rock 'n roll? Country? No matter what your musical taste, Tennessee is sure to please with its music and much, much more. Visit Elvis' home in Memphis, or take in a rollicking blues club on Beale Street. Visit it the Grand Ol' Opry in Nashville, Music City USA, or sit in on an intimate singer-songwriter session at the Bluebird Café. Take in a bluegrass festival at the World's Fair grounds in Knoxville, or search out authentic mountain music in the Great Smoky Mountains. And when your ears have had enough, give 'em a rest in the beautiful Tennessee outdoors (almost half the state is covered in forest, much of that adorning lovely foothills and mountain peaks).
For the best in Tennessee Auto Transport get a NO-OBLIGATION RATE QUOTE from Nationwide Auto Transport.
Providing Nationwide Auto Transport Services for the ALL Areas of Tennessee including: