Greenville Vehicle Transport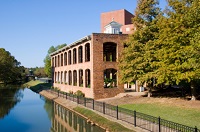 When you come to Greenville and the South Carolina Upcountry you'll be captivated by the lovely Blue Ridge Mountains and their lush forests, cascading waterfalls and rushing rivers. Of course, when you need to ship a car to Greenville, you also have to navigate those mountains, forests and rivers – unless you let the vehicle transport professionals do it for you. For open or enclosed auto transport to or from Greenville, count on the experts at Reliable Auto Transport.
Save Some Green When You Ship an Auto To Greenville
Before you select your Greenville vehicle transport company, we encourage you to compare auto shippers on the two most important factors: cost and service.
Reliable Auto Transport offers extremely affordable rates, as you'll readily see when you get our NO-OBLIGATION RATE QUOTE. Compare us for enclosed auto transport. Compare us for open car carrier service. Compare us to any other company – or even to the cost of driving the car yourself – and we're certain you'll be pleasantly surprised.
Enclosed Auto Transport, the Best Protection
Make sure your vehicle transport company provides great service and all the choices you need. We provide enclosed auto transport, for the safe transportation of valuable vehicles like classic cars, performance cars or brand new cars. We also offer open car carriers, for a more economical way to ship an auto.
In addition, we offer the ultimate convenience in vehicle transport to Greenville (or anywhere else): door-to-door delivery. You don't have to bring your car to us (and then arrange a ride home), because we'll come directly to you, load the car on the vehicle transporter at your location, and then promptly deliver it to practically any address in the continental U.S.
It's all part of why we get such great customer reviews, and why our BBB rating is A+.
Mountains of Fun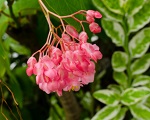 Greenville may be nestled among the foothills of the Blue Ridge Mountains, but you'll certainly never be "blue" with all there is to do here. You can enjoy a beautiful waterfall right in downtown Greenville, from a stunning viewpoint on the Liberty Bridge walkway. Take in an art or history museum (or one of more than 500 historic sites). Go wild at the zoo. Scream your lungs out at a minor league baseball game. Or relax at a winery or one of many fine local restaurants.
No matter what you find to do in Greenville, we doubt you'll find and easier way to ship an auto there than with Reliable Auto Transport. Get our no-obligation RATE QUOTE now!
Providing Reliable Auto Transport Services for the ALL Areas of South Carolina including: