Car Transporter in Columbia, SC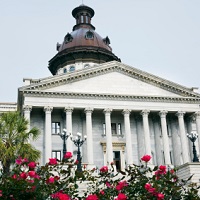 Hiring a car transportation service to ship your vehicle to Columbia is truly a "capital idea," and not just because this is the capital of South Carolina. It will also likely save you capital, as in money, as well as time and trouble – IF you go with the affordable, professional automobile transport service, Nationwide Auto Transport.
Save on Car Transportation Service
The best way to save on a car transporter is to compare your options. You can start right here with a COMPLIMENTARY RATE QUOTE from Nationwide. We're sure you'll be impressed with the rate, whether you compare it to another car transportation service or even to the cost of driving the car yourself (don't underestimate how expensive it can be paying for the fuel, food and hotel bills a car trip entails).
Automobile Transport Reviews
We encourage you to compare car transporters based on both cost AND service. Simply check out the customer reviews for any car transportation service you're considering. Be sure to look for reports of on-time delivery, courteous drivers and personalized service. We're proud that our customers say such nice things about us, and are pleased enough to keep coming back time and again. They've even helped us earn a top rating from the Better Business Bureau.
The Easiest Car Transporter in Columbia
What would be easier for you – having to drive your vehicle to some back-of-the tracks location to drop it off for a car shipping service OR having a top-notch car transportation service come directly to you? At Nationwide Auto Transport, we provide door-to-door delivery, coming to your location to load the vehicle on our car carrier, then delivering it promptly to almost any address you want within the 48 continental United States. We'll even give you a choice of enclosed or open car carriers!
Columbia, The Fine Art of Living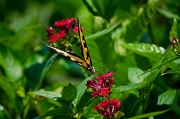 State legislators aren't all that govern this town – there's also a rich tradition of history and culture. You'll find the Old South still in residence at sites like the Fort Jackson Museum and the Confederate Relic Room. Baroque and Renaissance masterpieces can be seen at the Columbia Museum of Art. And nature is on ample display, including the 2000 wild animals at the Riverbanks Zoo.
Do you need a car transporter in Columbia, SC? There's no better place to start than with a FREE QUOTE on automobile transport.
Providing Nationwide Auto Transport Services for the ALL Areas of South Carolina including: