Charleston Car Shipping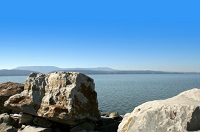 When you talk about shipping to Charleston, people may think tall ships and early settlers – this colonial port was, after all, the site of the first permanent European settlement in America. If its car shipping you need, for moving the family sedan or exotic auto transport, Charleston is served by one of the finest car shipping companies anywhere, Nationwide Auto Transport.
How To Compare Car Shipping Companies
Before you select your Charleston car shipping company you can easily compare firms on the two most important factors: cost and customer service.
Any reputable auto mover will offer free quotes online – you can quickly see how affordable the rates are at Nationwide Auto Transport when you get a COMPLIMENTARY RATE QUOTE. Whether you're comparing firms for enclosed car carriers (the best kind for exotic auto transport) or open car carriers (when you're just shipping a regular car and want to save some money), we're confident that you'll be pleasantly surprised at our pricing. Even when you compare our rates to the expense of driving a car yourself (the hotels, food, fuel and more), it's easy to see that Nationwide Auto Transport truly is your smartest move.
You should also compare car shipping companies on their reputations for customer service. See what real customers say, and also check in with the Better Business Bureau. When it comes to customer service and satisfaction, you'll always hear good things about Nationwide.
The Ultimate Test – Exotic Auto Transport
Perhaps the best test of which car shipping company really knows its business is to see which companies are trusted with moving the most costly cars. Of course, you may not have a Ferrari or Lamborghini to move – but isn't it good to know that Nationwide Auto Transport handles your family van with the same care and expertise that it employs when providing exotic auto transport? You can even get the same door-to-door service.
The Holy City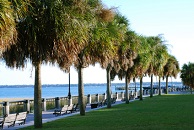 Many people consider Charleston, a colonial port, to be one of the most charming cities in America. It is rich in history and has a well-preserved trove of historic homes and buildings, many dating back to pre-revolutionary times. Given the colonist's craving for religious freedom, it's also no surprise that the cobblestone streets run past so very many churches – enough, in fact, to earn Charleston the nickname of "The Holy City."
When you need Charleston car shipping – including exotic auto transport – be sure to get a no-obligation RATE QUOTE from the experts at Nationwide Auto Transport.
Providing Nationwide Auto Transport Services for the ALL Areas of South Carolina including: