Rhode Island Auto Transport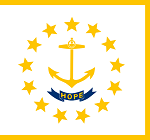 Do you need a high-quality, enclosed auto transport to get that classic XKE to your mansion in Newport? Or perhaps you're looking for affordable motorcycle transport to get your touring bike to your two-bedroom in Providence. No matter what kind of Rhode Island auto transport you need, one company can make a big difference when it comes to shipping your car to America's smallest state: Nationwide Auto Transport.
You're Covered, with Enclosed Auto Transport and More
Nationwide Auto Transport provides a unique combination of choice, service and affordability. You can choose an enclosed auto transport, for the maximum protection of valuable vehicles, or an open car carrier for maximum economy.
And service? Just listen to a few of our satisfied customers:
"I was really nervous about handing my baby ('07 Viper) over to anyone. You guys made this process so simple. I really appreciate you taking the time to walk me through the process." – John
"Boy, you guys are wonderful.... Thank you for expediting everything so quickly. The delivery men were great when they came to pick up the car on Friday and they were very polite to my son. I will definitely recommend your company to others." – Jen
We work hard to get those excellent customer reviews, providing: door-to-door pick up and delivery; kid-glove handling of all vehicles; courteous drivers and service staff; and on-time delivery.
Get Your FREE RATE QUOTE for Motorcycle, Classic Car or any type of Auto Transport

Now, if you think that all that service drives up the price, then check out our ONLINE RATE QUOTE, and think again. We're confident you'll be pleasantly surprised at our pricing, whether compared to the cost of other auto transporters serving Rhode Island or even to the cost of driving the car yourself.
All in all, we believe that we provide the best total value of any auto transporter anywhere (and we serve all 48 of the lower continental United States).
The Ultimate "Rhode" Trip
Rhode Island may be the smallest state in the union, but it's big on history, outdoor activities and just plain fun. Over 20% of America's historic landmarks are located in The Ocean State. And that nickname? Quite apt indeed, considering the 400 miles of coastline, abundance of beaches and world-class sailing.
If you need to get a car to Rhode Island, the shortest – or at least the easiest – distance between two points is called "Nationwide Auto Transport." Get started with a FREE AUTO TRANSPORT QUOTE.
Providing Nationwide Auto Transport Services for the ALL Areas of Rhode Island including: