Pittsburgh Vehicle Transport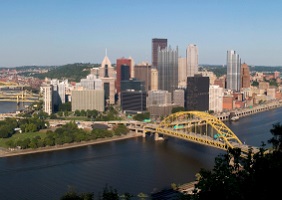 When you need to ship a car to where the three rivers meet, there are three things to remember: One, it's not necessarily cheaper to drive yourself; Two, not all vehicle transport companies are created equal; and Three, you should compare both kinds of auto transport quotes, those about cost and those from customers. Oh yes, and Four… you should definitely consider the vehicle transport company that really lives up to its name – Nationwide Auto Transport.
Ship a Car, Avoid A Headache
Everyone likes to save money, so it's not surprising that many people still think they'll be better off if they move a car themselves rather than hiring professionals to do the job. If that sounds like you, we have just three words of advice: Do the math. Add up the cost of gas, hotels, meals, tolls AND the value of your own time. Then compare that to the reasonable auto shipping quotes you get from Nationwide Auto Transport. Once you've done that, don't forget to also compare us to quotes from other reputable car shipping companies and we're sure you'll agree that no one provides a better overall value in vehicle transport than Nationwide.
The Other Kind of Auto Transport Quotes
Value, of course, is best calculated by factoring in cost plus service – and we're determined that no vehicle transport company serving Pittsburgh (or anywhere else) is going to beat us for customer satisfaction. That's why we've come up with a program that may just be the easiest way ever to ship a car: door-to-door delivery.
That's right, you don't have to bring your car to us because we'll come directly to you. We carefully load your car on to the carrier right at your location – and we give you a choice of an open car carrier, for the best economy, or an enclosed car carrier, for the ultimate in auto transport protection. Finally, we deliver your vehicle promptly to virtually any address you want in the lower 48 United States.
It's this extreme focus on our customers' satisfaction that has earned us such high praise from customers, which you can see reading even a few of our customer quotes. We believe its also part of why we have a great rating with the Better Business Bureau.
Surprising Pittsburgh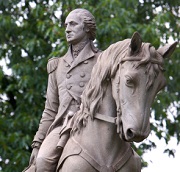 Pittsburgh may have become famous for steel (and the Steelers), but these days it's proving its mettle in many different ways. You can enjoy a night on the town in the south side, take in live theater in the Cultural District, dig the dinosaurs at The Carnegie, or soak up the unique spirit of a pop icon at the museum honoring native son Andy Warhol.
For the best vehicle transport company to ship a car to or from Pittsburgh, get a your FREE AUTO SHIPPING QUOTE from Nationwide Auto Transport.
Providing Nationwide Auto Transport Services for the ALL Areas of Pennsylvania including: