Philadelphia Car Transporter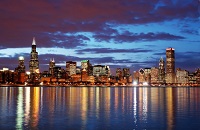 When it comes to moving cars to the cradle of the American Revolution, here's a revolutionary idea: demand courtesy, convenience and affordability from your auto relocation company. In short, demand Nationwide Auto Transport.
Moving Cars the Easy Way
We believe that the road to becoming America's premier car transporter begins at the intersection of great service and unbeatable value.
Read a few of our customer reviews, and you'll quickly realize that we're not your average auto shipper when it comes to keeping customers happy. Possibly our most people-pleasing feature is our super-simple door-to-door auto delivery service. That's right, we come directly to your door, load your valuable vehicle carefully on to our car carrier and then promptly deliver it to virtually any address in the lower 48 United States.
But that's not all we're famous for. We also get high marks for personalized attention, courteous drivers, careful handling of even the most valuable vehicles, and on-time delivery. We even get a great rating from the Better Business Bureau.
Get a FREE Auto Relocation Quote
If you think all that service sounds expensive, you'll think again once you get our FREE QUOTE FOR MOVING CARS. Our rates are extremely reasonable, comparing well to the cost from other leading auto shippers and even to the cost of driving the car yourself (those gas, hotel and meal bills from a road trip really add up).
Philly Steaks and Phillies Games
If your image of Philadelphia is strictly Ben Franklin, Betsy Ross and that big crack in the Liberty Bell, then you definitely need to pay a visit. Stroll down fun and funky South Street and grab a classic Philly steak sandwich. Catch a Phillies game or watch the Sixers pound the hardwood. Run up the Art Institute stairs and strike that famous Rocky pose, or just enjoy the Ivy League quad at the University of Pennsylvania. In short, come make a little history of your own.
And when you want a Philadelphia car transporter with an unbeatable combination of great value and exceptional service, remember the name for auto relocation: Nationwide Auto Transport. Click here for your FREE AUTO SHIPPING QUOTE.
Providing Nationwide Auto Transport Services for the ALL Areas of Pennsylvania including: