Need an Auto Transport Company in Allentown?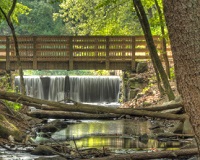 You may be looking for vehicle moving, but once upon a time a critical piece of American history was moved to Allentown: the Liberty Bell was moved here to hide it from the British during the Revolutionary War! Your automobile moving experience will be much easier than that move, especially if you go with the experts at Nationwide Auto Transport.
Shipping a Car Doesn't Have to be Expensive
If you've already looked at some of our "competition," you may be under the impression that auto transport services are automatically expensive. Not so. We pride ourselves on having car shipping rates that are "pleasantly surprising." We invite you to compare them to the rates of any other car shipping company, or even to the cost of driving the car yourself (the gas, food and lodging bills can really add up on a road trip). Your FREE QUOTE from Nationwide is just a click away.
Compare Auto Transportation Services
Cost is just one important factor in comparing your car shipping options for Maryland. You should also look for
Convenience in shipping a car: Do they provide the door-to-door pick up and delivery service? Nationwide does.
Courtesy: See if they have a reputation for respecting customers and cars.
Personalization: Will they listen to and meet your needs?
Promptness: What's a company's record for on-time delivery?
Kid-glove handling of vehicles: Will they take meticulous care of your car, whether it's a family van or an exotic roadster?
Choice in car carriers: Can you select either an enclosed carrier, to better protect an expensive vehicle, or an open transport, to provide better economy?
Nationwide Auto Transport provides the best of all the above – which is why we get such wonderful customer reviews and enjoy a great Better Business Bureau rating.
Keeping Boredom at Bay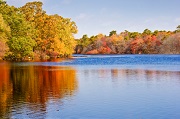 Allentown is in the lovely Lehigh Valley of eastern Pennsylvania, an area that boasts beautiful scenery, unique lifestyles (think Amish) and the contemporary flair of art galleries, boutique wineries and much more. When you need to ship a car to or from Allentown, start with Nationwide Auto Transport FREE AUTO MOVING QUOTES are available here, directly from Nationwide Auto Transport.
Providing Nationwide Auto Transport Services for the ALL Areas of Pennsylvania including: