Portland Car Shipping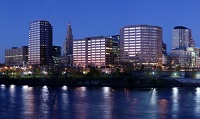 The original settlers moved to Portland in covered wagons over 160 years ago. Moving there today – or just moving a car – is considerably easier, especially when you can leave it to the auto shipping professionals at Nationwide Auto Transport. Do you need car shipping to anywhere in or near Portland? Are you trying to find the best way to transport a motorcycle from Portland to another city? No matter what your auto shipping requirements, Nationwide lives up to its name with truly affordable, dependable service.
Car or Motorcycle Transport – Free Quote
Car shipping can be very affordable. Get your free car shipping quote and find out for yourself. Then compare that to what it would cost you to drive the car yourself… the gas, food and hotel bills… and you'll quickly see that your smart money move is Nationwide Auto Transport.
Save Money, Time and Trouble Moving a Car
Listen to our customers and you'll find out that getting a great price is only the start of the many advantages you get using Nationwide Auto Transport for all your auto shipping needs. You also get superior customer service, including:
Pick-up and delivery: Our door-to-door service makes moving a car as easy as can be. You tell us where to pick up and drop off your car or motorcycle and we handle the rest.
Auto Shipping Service with you in mind: Every situation is different, so we listen to you and try to tailor our services to best suit your special needs for car or motorcycle transport.
Choice of open or enclosed car carriers: You get to choose which option is best for you and your vehicle.
Your best deal in car shipping: Our commitment to provide the best overall value in the car shipping business means you get competitive pricing Plus, super service.
Uniquely Portland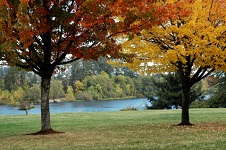 Portland prides itself on having a unique character – or is that its unique characters? As one Portland blogger notes, Portlanders don't use umbrellas, do wear sandals all year round (except in the rain, when they wear clogs) and have their own food pyramid, with espresso as the base! Whatever your character, you're sure to enjoy this big city with a small town feel – the special mix of laid-back and lots-to-do that's earned Portland a place on many Top 10 lists, including Money magazine's "Top 10 Places to Live."
For your top choice in auto shipping to or from Portland, get a FREE Car Shipping Quote from Nationwide Auto Transport.
Providing Nationwide Auto Transport Services for the ALL Areas of Oregon including: