Car Transporter for Eugene
More and more, people looking for professional vehicle shipping to or from Eugene, Oregon are making the smart move with Nationwide Auto Transport (Eugene is, after all, home to the University of Oregon, so "smart" is a given around here). Nationwide is a truly intelligent choice because its one car transporter that lives up to its name, delivering affordability, dependability and the absolute highest standard of customer service in the vehicle shipping industry.
Value in Vehicle Shipping
The professionals at Nationwide Auto Transport take pride in delivering real value. We can save you time, trouble and, of course, money. Be sure to get your FREE Vehicle Shipping Quote – then compare that to what you'd spend on hotels, food and gas if you drive the car yourself.
Compare Car Transporters
We also hope you'll compare us to other car transporters serving Eugene. You'll find our prices extremely competitive and our service absolutely unbeatable (as you'll see when you read our excellent customer reviews).
We're talking personalized service here. We listen to your needs and try to tailor our vehicle shipping services to fit. That starts with door-to-door pickup and delivery – you tell us where to pick up and drop off the car and we take care of the rest.
Kid Gloves Treatment for Shipping your Vehicle
From the moment we carefully load your car on to the car transporter to the time we drop it off at your specified destination, you can be sure your vehicle is in good hands. Perhaps you're moving to Eugene and need and affordable way to ship your family car – our open car transporters are the most economical choice. Or possibly you just sold that classic car and need to ship it to a buyer across the country. Our enclosed car transporters provide the ultimate protection all along way.
No matter what kind of vehicle you need to ship, no matter if you need vehicle shipping to Eugene or vehicle shipping from Eugene to virtually anywhere in the U.S., Nationwide Auto Transport makes getting your car from here to there as easy as can be.
You and Eugene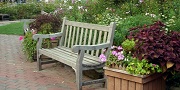 Picturesque Eugene, Oregon has been the backdrop for many movies, including Animal House and Stand By Me. Of course, residents might say that the reality is even better than Hollywood could ever script. After all, there's the incredible natural beauty of the surrounding Willamette Valley. The diverse offerings of the university. The world-class wineries. Museums. Boutiques. Festivals. And sporting events such as The U.S. Olympic Trials for Track & Field. It's all within an easy-going, medium-size city, all just waiting for you.
So what are you waiting for? Get your FREE QUOTE on vehicle shipping in Eugene.
Providing Nationwide Auto Transport Services for the ALL Areas of Oregon including: