Beaverton Vehicle Transport

Beaverton blends a love of nature with the opportunities of a high tech society. As part of the Silicon Forest, Beaverton's business community includes the Linux Technology Center of IBM, Tektronix, Maxim Integrated Products and it's the corporate headquarters for Nike. At the same time, Beaverton has over 100 parks comprising over 1,000 acres, 25 miles of bike paths and 30 miles of hiking paths. For state-of-the-art vehicle transport, you can count on Nationwide Auto Transport.
Pacific Northwest Car Transporters
Whether you're relocating to or from Beaverton or are moving a car that's been sold, Nationwide Auto Transport is ready to move you. Just reading our customer reviews, you'll find that Nationwide provides excellent car care and responsive customer service at the most competitive prices. To see how much you can save, get a FREE vehicle transport quote. Remember too that with the high price of gasoline, plus all the expenses of a road trip – food, lodging and time on the road – Nationwide's car transporters can be more economical than moving a car yourself.
To get started in the right direction, check out our Car Shipping Planning Guide. It's designed to get you started right by covering everything from vehicle inspection to insurance. Did you know that Nationwide has a no cancellation fee policy? If we do not move your vehicle, you do not pay! Find out more about Nationwide's superior service on our car transport FAQ's page. It explains the auto shipping process, payment options, delivery times and much, much more.
Heavy Haul Vehicle Transport
Our specialty vehicle transport services provide heavy haul transportation using oversized transporters. With these heavy haul transporters, we can move trucks, boats and heavy equipment – any type of vehicle that is oversize in length, width or height. Our vehicle transport specialists can get your move rolling with a free, no-obligation quote just by calling 800-689-6498.
Oregon Car Transporters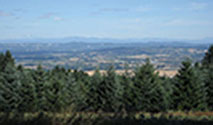 Beaverton has a lot to offer with the natural beauty of the Tualatin Valley and the high-tech job opportunities in and around Portland and Beaverton. So come enjoy the wine of local vineyards like Cooper Mountain and Ponzi, shoot 18 holes of gold at Progress Downs, or explore the miles of hiking and bike trails. And when you are ready to make your move, trust your vehicle transport to Nationwide Auto Transport. Get a FREE vehicle transport quote to get moving today.
Providing Nationwide Auto Transport Services for the ALL Areas of Oregon including: