Oregon Auto Transport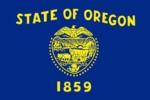 If you're looking for the best car transport company for moving a car to Oregon, there are two important factors to remember. First of all, this is a beautiful state of great diversity, including 363 miles of rugged coastline, plus dense forests, barren deserts and towering mountains. And secondly, there's one auto transport company fully equipped to handle it all: Nationwide Auto Transport.
FREE Car Transport Quote
Before you even think about driving that car yourself, get a free car transport quote and find out just how affordable it can be to let the auto transport professionals at Nationwide Auto Transport handle it for you. You'll get a good price and great overall savings compared to driving yourself – especially once you add up travel costs including hotels, gas and food.
Superior Service for Moving a Car

As our many satisfied customers will tell you, price is only part of what's important when choosing a car transport company. If you want a no-hassles, no-worries car moving experience, you need an auto transport company with a proven track record of superior customer service and satisfaction.
At Nationwide Auto Transport, we're known for making car transport as easy for you as possible, with:
Door-to-door pick up and delivery: Simply tell us where to pick up and drop off the car; we'll handle the rest.
Personalized service: We know that each person, and each car, is different, so we listen and look for ways to serve your particular car moving needs.
Your choice of auto transporters: We let you choose between enclosed or open auto transporters.
The best deal in auto transport: We're committed to providing the best overall value in the car transport industry, combining competitive pricing with exceptional service.
Vintage Oregon
Life in Oregon is as varied, and enjoyable, as the wines for which it is becoming more and more renowned. You can tour 300 wineries; discover a private beach hidden in the dramatic Pacific coastline; watch the Trailblazers slam-dunk in Portland; ski Mt. Hood; windsurf the Columbia River Gorge; follow wagon wheel ruts on the Oregon Trail; or gallery hop and antique shop in quaint towns across the state.
Don't wait to get in on all Oregon offers – make sure your car transport company can deliver your car promptly! Click here for a FREE QUOTE on moving a car to Oregon.