Vehicle Transport in Tulsa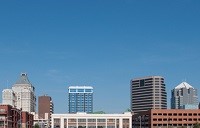 Many consider Tulsa to be the birthplace of legendary Route 66 – after all, local businessman Cyrus Avery came up with the route and the name in the 1920s, personally giving it the nickname "Main Street of America." But even though Route 66 stills exists, you won't necessarily "get your kicks" by shipping a car here yourself. Instead, we recommend shipping a car with the company that's known for affordable, dependable vehicle transport in Tulsa and across the country: Nationwide Auto Transport.
Shipping a Car? Get A Free Quote
Hiring a top-notch auto transport company doesn't have to be expensive, as a free quote from Nationwide Auto Transport will quickly demonstrate. Give us a call, 800-689-6498. Our prices are more than competitive with other vehicle transport companies, and often less expensive even than driving yourself (just tally the total cost of hotels, gas and food for a road trip and you'll see what we mean).
A+ Customer Reviews for Vehicle Transport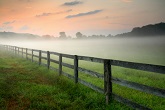 Customers seem to appreciate our exceptional customer service at least as much as they like our reasonable rates. After all, we believe that vehicle transport should be as easy as possible for you, and we work hard to make it that way. We even provide door-to-door service. Simply tell where to pick up and drop off the vehicle, and we handle the rest. What could be an easier method for shipping a car?
But don't take our word for it – read some of our customer reviews.
Save More on Auto Transport
Our dedication to complete customer satisfaction helps you save more in every way. Our great rates for shipping a car to Tulsa (or anywhere else in the continental United States) help you save money. Our prompt delivery of your car saves you time. And our courteous service and attention to every detail of shipping your car saves you worry every step of the way.
Surprise Yourself in Tulsa
Once fueled by a gusher of oil money, Tulsa grew up quickly in the 20th century, and has embraced the new millennium with gusto. You can take a tour through one of the world's finest collections of Southwestern Art at the Philbrook Museum. Get a taste of Verdi and Puccini at one of America's oldest opera houses, or taste the classic funnel cakes at the Tulsa State Fair. Watch real cowboys bust broncos at the rodeo, or ride a real camel yourself at the highly rated Tulsa Zoo.
Get out and enjoy Tulsa – and leave the car moving worries to the professionals. Get your FREE Shipping Quote from Nationwide Auto Transport.
Providing Nationwide Auto Transport Services for the ALL Areas of Oklahoma including: