Oklahoma City Auto Transport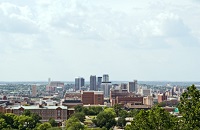 If you're in a rush to get to Oklahoma City, well, you wouldn't be the first. This town was literally born overnight as thousands of land-seekers raced to stake their claims in the great Oklahoma Land Rush on April 22, 1889. Today, if you need to ship a car to Oklahoma City, or if you want to ship a car from this state capital to any other state in the lower 48, getting here is much less hectic. All you need to do is call on the experts in affordable, dependable car transport: Nationwide Auto Transport.
The Affordable Way to Ship a Car
If you still think that shipping a car is more expensive than driving it yourself, it's time you got a Free Car Transport Quote from Nationwide. Simply compare that price to the total cost of a road trip – the hotels, gas, meals, tolls – and you'll soon see why so many people choose us for all their auto transport needs.
Car Transport that Delivers Customer Satisfaction
Of course, a rate is only great if it comes with great service. As you can tell by reading our customer reviews, Nationwide Auto Transport enjoys an excellent reputation for personalized, attentive, courteous customer service.
We make the whole process of shipping a car as easy for you as possible, providing the ultimate in auto transport convenience, door-to-door delivery. Simply tell us where to pick up your vehicle, and where to drop it off – we take care of every detail from there. In short, Nationwide Auto Transport can save you money, time and worry – a perfect recipe for complete customer satisfaction.
Oh, Oh, Oklahoma City!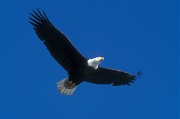 This is the second largest city, by land area, in the United States, so it's not surprising that Oklahoma City packs a lot of variety within its borders. Are you interested in the history of the West? Fine art from the East? Baseball, ballet, art galleries, horse racing, wild animals… or even wild nightlife? It's all right here…. and you should be, too!
You worry about what to do next in Oklahoma City, and let us worry about shipping your car. Give Nationwide Auto Transport a call today, 800-689-6498 or request a FREE Car Transport Quote.
Providing Nationwide Auto Transport Services for the ALL Areas of Oklahoma including: