Car Transporter in Oklahoma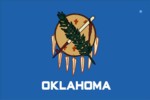 Moving a car to Oklahoma may seem simple enough – you just hop on Route 66 and go, right? Maybe… but it pays to remember that this state has the longest stretch of "America's Main Street," so multiply your fuel cost per mile by 400. There are also 11 different ecological regions, providing not only diversity but also driving challenges as you navigate Rocky Mountain foothills, cypress swamps, tall grass prairies, dense forests, over 200 lakes and more. Hiring a car shipping company may just be your smartest move after all.
OK Car Shipping
When we say "OK" we really mean "Oklahoma" car shipping, because Nationwide Auto Transport is much more than just an O.K. way of moving a car. You can tell that by reading just a few of our glowing customer reviews. And you'll experience it for yourself, thanks to our:
Door-to-door car shipping service
The most courteous drivers of any car transporter
Prompt delivery of your automobile, motorcycle or boat
Kid-glove treatment for your vehicle
Your choice of enclosed auto transports or open car transporters
Moving a Car the Affordable Way
All that service must be expensive, right? Think again. As your free auto shipping quote will show you, hiring a top-quality car transporter doesn't have to be costly. We encourage you to compare our pricing with any other car shipping company that serves Oklahoma and judge for yourself who gives the best combination of price and service. We believe you'll agree that the best total value of any car transporter in Oklahoma can be found at Nationwide Auto Transport.
Explore Oklahoma

Whether you're riding along fabled Route 66 or a simple country road, you'll find that Oklahoma has a surprising diversity of delights in store for you. With the largest number of Native American tribes in America, Oklahoma boasts an enviable list of Native American museums, festivals, pow wows, art galleries and sites of historic significance. You'll also find a whole range of outdoor adventure and family fun, from wildlife tours to amusement parks and Broadway touring shows… perhaps even the classic musical Oklahoma!
For a car transporter in Oklahoma that's more than just OK, contact Nationwide Auto Transport. Get your FREE Auto Shipping Quote now!