Vehicle Shipping for Columbus
When you need to ship a car to Ohio's biggest city, you'll soon discover there are big differences in vehicle moving companies. So just how can you be sure of finding vehicle shipping for Columbus that is affordable, dependable, courteous and prompt? Simple – just contact Nationwide Auto Transport.
Ship a Car, Save a Buck
Actually, when you ship a car to Columbus with Nationwide, you may save more than a buck, especially if you compare our reasonable costs to the expense of driving the car yourself (those bills for lodging, meals, toll and gas really add up fast). Judge for yourself with a FREE QUOTE on vehicle shipping, and compare it to rates from any vehicle shipping company serving the area.
The Respected Name in Vehicle Moving
Once you've compared your rate quotes, be sure to compare the other most important kind of quotes – the ones from actual customers. We're proud of our customer reviews, and believe they are the direct result of our unwavering commitment to courteous service, personal attention, meticulous handling of valuable vehicles and prompt delivery.
V.I.P Vehicle Shipping for Columbus (or Anywhere)
We believe that every single one of our customers qualifies as a Very Important Person, and we treat each one as such. That includes providing door-to-door service, where we come directly to your location, load your vehicle carefully on the transport, and then take it within the time frame promised to almost any address in the continental U.S.
Given our exceptional level of service at every turn it should come as no surprise that we get such good grades from consumer groups, like our A+ Rating with the BBB.
Speaking of Columbus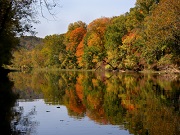 This state capital may be one of America's best kept secrets – but it seems the secret is getting out, at least among travel writers. David Bailey of Delta Sky magazine remarks, "Columbus is really a series of small, friendly towns strung like pearls along the city's grand avenue, High Street." Monica Khemsurov of The New York Times says, "In the last few years, Columbus has undergone a transformation… and gained an unexpected profile as a Midwestern style capital." And Laura Walcher of The San Diego Union Tribune comments that "These days, Columbus qualifies for heavy-duty respect…"
Come see what all the talk it about – and be sure you've got your car to get you around. Get an online rate quote for vehicle shipping for Columbus from the experts at Nationwide Auto Transport.
Providing Nationwide Auto Transport Services for the ALL Areas of Ohio including: