Ohio Auto Shipping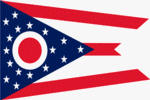 This state may be the birthplace of eight U.S. presidents, but don't plan on getting a Presidential motorcade when you're moving cars to Ohio. You still need to navigate dense forests, busy freeways, rolling farmlands and even Appalachian foothills. Or you can let the professional auto shippers at Nationwide Auto Transport handle all your auto shipping needs.
The Auto Shippers with Affordable Excellence
If you still think that top-quality auto shipping to Ohio has to be expensive, then you have yet to get a FREE QUOTE on moving cars from the experts at Nationwide Auto Transport. You'll discover that we offer an incredible value, whether compared to other auto shippers or to the surprisingly high cost of moving the car yourself (all the gas, food and hotel bills quickly add up on a road trip).
Moving Testimonials about Moving Cars
Cost isn't the only consideration when choosing an auto shipping company – there's also the matter of customer service and satisfaction. As a quick look at our customer reviews indicates, not all auto shippers are the same. Nationwide has a well-earned reputation for courteous drivers, on-time delivery, attention to detail and above-and-beyond service. All that plus affordable rates. What more could you ask for?
Door-to-Door Auto Shipping
Well, how about asking for super-simple, door-to-door delivery? It's all part of what makes Nationwide such a great choice for moving cars. You don't even have to bring your vehicle to us, because we'll load it on the transport at your location and then promptly deliver it to virtually any address in the continental U.S. We'll even give you your choice of an enclosed car carrier, for the ultimate protection, or an open vehicle transport, for our most economical auto moving option.
With great pricing, exceptional service and an unsurpassed commitment to complete customer satisfaction, it's no surprise that we get high marks from clients and rating groups alike (check out our Rating with the BBB).
Oh-So-Ohio
From the simplicity of Amish country in Ohio's northeastern counties to the sophistication of cities like Cincinnati, Cleveland and Columbus, the Buckeye state defies easy definition – and that's part of its delightful personality. You can take in the biggest of Big 10 traditions at Ohio State; step back in time in historic villages or unique history museums like The National Underground Railroad Freedom Center; windsurf the waves on one of the Great Lakes or corkscrew through the sky on a state-of-the-art rollercoaster. Ohio can be oh-so surprising in the best of ways.
When you need auto shipping to or from Ohio, get an online rate quote from the experts at moving cars: Nationwide Auto Transport.
Providing Nationwide Auto Transport Services for the ALL Areas of Ohio including: