Vehicle Transport in Fargo, ND?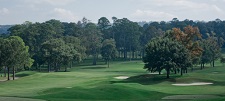 If you need to transport a car to Fargo, North Dakota you don't need to go far to find the best in auto transport companies. Simply contact Nationwide Auto Transport for dependable, affordable vehicle transport.
Transport a Car to Fargo for Less
You may be able to save money and time transporting your car if you compare auto transport companies on the two most important considerations: cost and quality of service.
A free Auto Transport Quote from Nationwide Auto transport will show you just how affordable top-notch vehicle transport can be, whether you compare us to other auto transport companies or to the cost of driving yourself (do you realize how quickly those gas, food and fuel bills pile up?).
The comments of real customers will show you who does, or doesn't, provide the best service among auto transport companies. We're proud to say that at Nationwide we enjoy a great relationship with our customers, many of whom come back time and again for all of their vehicle transport needs.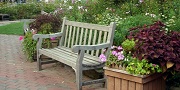 One of the big keys to our reputation for complete customer satisfaction is our super-simple, door-to-door vehicle transport service. That's right, door-to-door service. All you do is tell us where to pick up and deliver the car. We come directly to your location, load your car on the carrier with care, and then deliver it promptly to whatever address you specify (in the contiguous continental United States). We even give you your choice of enclosed car carriers or open car carriers.
Far-out Fargo
Sure, you'd expect to see buffalo or maybe a few moose here – but camels? The endangered Bactrain Camel, and some 75 other interesting species are on view at Fargo's Red River Zoo. It's just one of many surprising places in a city where you'll also discover Viking ships and modern art, live theater and living history. There's even a Celebrity Walk of Fame where you can literally follow in the footsteps of Debbie Reynolds, Garth Brooks, Chubby Checkers and many, many more!
There's so much to go to Fargo for - so get going with a FREE QUOTE on vehicle transport.
Providing Nationwide Auto Transport Services for the ALL Areas of North Dakota including: