Car Transport Services for Raleigh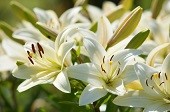 There's an art to shipping a car to Raleigh – and we're not just saying that because this historic city is home to art museums housing masterworks from artists such as Botticelli and Monet. When you're looking for an auto mover for Raleigh, look for a car shipping service that has perfected the fine art of providing customer satisfaction at an affordable price (an excellent description of Nationwide Auto Transport).
Auto Mover Quote
You can start your search for car transport services for Raleigh by getting a FREE RATE QUOTE. Once you see our pricing you'll quickly realize that not every auto mover is expensive. Even if you compare our costs to the expense of driving that car yourself – all the gas, food, hotel bills, etcetera – we're confident you'll agree that Nationwide Auto Transport provides an excellent value.
Of course, value is really the combination of cost plus quality – and no car shipping service provides better quality customer care than we do. Just ask our customers – or even inquire at the Better Business Bureau. We're proud of our excellent reputation for going the extra mile – a reputation that is at the core of our success as a national car transport service.
The Ultimate in Car Shipping Service
We're committed to providing absolutely the highest standard of customer satisfaction, and nothing demonstrates that better than our door-to-door car shipping service. To make the entire process as easy on you as possible, we come directly to your location, load the car on your choice of an enclosed or open car carrier, and then transport the vehicle to whatever address you specify, almost anywhere in the United States (the lower 48). You don't have to bring the car to us; you don't have to pick it up; we handle everything for you.
Rah-Rah for Raleigh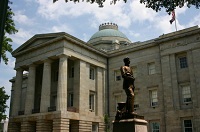 This bustling state capital isn't only known for its fine taste in fine art. It's also well-regarded for its overall lifestyle, ranking as one of the top towns for overall well-being, recession-resistance and even best places to find love (we're sure that you, too, will fall head over heels for Raleigh's many charms).
When you need car transport services for Raleigh, rely on the auto mover that really puts "service" in the phrase "car shipping service": Nationwide Auto Transport. Click here for your free RATE QUOTE.
Providing Nationwide Auto Transport Services for the ALL Areas of North Carolina including: