Fayetteville Car Transporter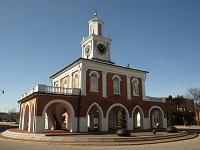 So you need to transport a car to Fayetteville, North Carolina. Or perhaps you need a Fayetteville car transporter to ship your vehicle across the country. Where can you find a dependable, affordable auto shipping company? Right here, at Nationwide Auto Transport – and you can get started right now with a free auto transport quote.
Drive it Yourself, or Hire Professionals to Transport a Car?
Once you see your auto transport quote online, and once you've compared it to other car transporters serving this area, we're confident you'll agree that Nationwide Auto Transport provides an exceptional value in car shipping. Nonetheless, you may still be saying to yourself, "Sure, but can't I save money by driving the car myself?" And to that we can only say "Do the math." Add up the cost of gas, tolls, food and hotels – not to mention the value of your time – and you'll quickly see that Nationwide is your best bet for saving money, time and trouble.
Auto Transport Quotes You'll Like
A great rate quote is only part of the process of finding the right car transporter – you also need to find a company that has great customer quotes. Do real people who've really shipped their cars with a firm talk about courteous drivers? Careful handling of cars? On-time delivery? Service that's above and beyond the call of duty? Ours do. They could even mention our excellent rating with the Better Business Bureau. But you get the picture – when you provide a great car shipping service for a terrific price, people appreciate it (maybe that's why so many of them keep coming back).
Who Could Ask for More than Door-to-Door?
Possibly the most pleasing single feature of our car shipping service is that you don't even have to bring your car to us – we'll come right to you. That's right, we provide door-to-door delivery, loading the car at your location and then dropping it off, on time and in excellent condition, at virtually any address you choose within the lower 48 United States. We'll even give you your choice of enclosed auto transports, for the ultimate in automobile protection, or open car carriers, for the economy-minded.
Fayetteville Has A Lot to Bragg About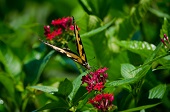 Yes, and we do mean Ft. Bragg, the Army base where some 50,000 of America's finest are stationed. Of course, there's more to brag about than this very important base. Fayetteville is, after all, one of the fastest-growing areas in North Carolina. It attracts residents and visitors alike a wealth of recreational, cultural and educational opportunities.
When you need a Fayetteville, NC car transporter, be sure to get your no-obligation AUTO TRANSPORT QUOTE from the professionals at Nationwide Auto Transport.
Providing Nationwide Auto Transport Services for the ALL Areas of North Carolina including: