Car Shipping Service in New York City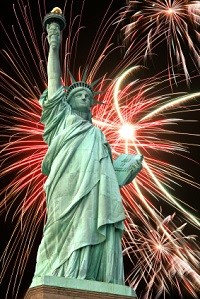 To move a car to or from the Big Apple is a big deal. There's the traffic. The parking (if you can find it). The tolls. The crowds. Fortunately there's also an easy, affordable way to ship an auto to New York City: Nationwide Auto Transport. Whenever you need an auto transport service, whether it's from Manhattan or Queens, Brooklyn, the Bronx of Staten Island, the smart move for New York auto transport is Nationwide.
Step 1: Ship Auto; Step 2: Save Money
New York may be an expensive city to live in, but that doesn't mean it has to cost a fortune to transport a car there. Check our FREE ONLINE RATE QUOTE and you'll see what we mean. We encourage you to compare our reasonable rates to the costs quoted by any other reputable auto transport company. You should also contrast our fee with the expense of driving the car yourself (those receipts for gas, meals and hotels add up quicker than ever in the City that Never Sleeps). No matter how you do the math, Nationwide Auto Transport adds up to a terrific value.
Transport a Car the Proven Way
If you want to know which New York auto transport service really delivers, listen to the real experts: customers. Thanks to our extreme dedication to complete customer satisfaction, we consistently receive excellent customer reviews.
After all, what's not to like? We provide highly personalized, responsive service; polite drivers; your choice of enclosed or open car carriers; on-time delivery; and what may just be the easiest way ever to transport a car to or from New York City: door-to-door pick up and delivery.
Is it any wonder so much of our business comes from repeat customers? Or that we receive such high ratings from independent consumer groups (like our rating from the Better Business Bureau)?
There's No Place Like New York City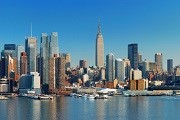 Broadway. The Brooklyn Bridge. Yankee Stadium. The Met, for world-class opera, and the Mets for miracles in the making. SoHo and Southstreet Seaport. Ellis Island and the Statue of Liberty. Park Slope and Central Park. The East Side. West Side. All around the town, there is no place on earth quite like this most eclectic and electrifying example of the American melting pot.
For the finest in New York auto transport, get a FREE QUOTE TO TRANSPORT A CAR from Nationwide Auto Transport.
Providing Nationwide Auto Transport Services for the ALL Areas of New York including: