Buffalo Vehicle Shipping Service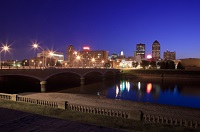 Yes, this is the home of Buffalo Wings (not to mention the Buffalo Bills), but that doesn't mean you'll want to "wing it" when you have to ship a vehicle to Buffalo. Instead, why not go with the vehicle shipping service that's proven itself to be affordable, dependable and completely dedicated to satisfying you, the customer? That's Nationwide Auto Transport.
Ship a Vehicle and Save
If you're one of those diehard do-it-yourselfers who still think you'll save money by moving that car yourself, then we have three important words for you: do the math. Start by getting our no-obligation RATE QUOTE. Then add up the cost of a road trip to drive the car yourself: the hotel, gas, fuel and tolls. Now, compare those two figures. Surprised? Well, getting a great rate and saving money is just one of the many pleasant surprises you'll get from Nationwide Auto Transport.
The Vehicle Shipping Service that Delivers Customer Satisfaction
You may also be surprised to find that you can get a terrific rate AND great customer service, too. At Nationwide, we're totally committed to keeping customers coming back by providing an unbeatable combination of service features that make it easier than ever to ship a vehicle.
Do you want door-to-door delivery (versus having to drop off and pick up your car and some dingy office on the wrong side of the tracks)? Personalized attention? Courteous drivers? Careful handling of your vehicle? A choice of open or enclosed car carriers? On-time delivery? Then you want Nationwide Auto Transport to ship your vehicle to Buffalo.
Need further convincing? Then listen to what our customers say – or check out our excellent rating from the Better Business Bureau.
You'll Fall for Buffalo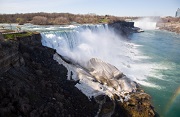 Nearby Niagra Falls isn't the only reason people are overflowing with praise for the Buffalo area. Travel writers have been gushing praise, calling Buffalo "a hip center of arts and performances," one of "America's greatest food cities," and a place of "architecture treasures." Come see for yourself what they're so excited about – but be sure to bring your car.
The road to the right Buffalo vehicle shipping service starts here: get a FREE RATE QUOTE.
Providing Nationwide Auto Transport Services for the ALL Areas of New York including: