New Mexico Auto Transport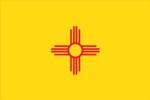 New Mexico truly is "The Land of Enchantment." Beautiful mountain towns, ancient native pueblos, historical treasures from the time of the Spanish explorers, arts, music, outdoor recreation and more. Of course, even New Mexico has its less than enchanting moments, as when you're trying to drive through a mountain pass in a sudden snowstorm up north, or your car is overheating in the long stretches of desert to the south.
All things considered, when you need to move a vehicle to or from New Mexico, the smart move is to let an experienced auto transport company do the driving for you – Nationwide Auto Transport.
Auto Transporter – FREE Quote
Using an auto transporter – the right auto transporter – to ship your car to New Mexico can save you time, trouble and, above all, money. To see just how much you can save with Nationwide Auto Transport, get your FREE Online Car Transport Quote. Compare that to the pricing at other auto transport companies – or compare it to the cost of driving yourself (and don't forget to add in hotels, gas, food… the works). Once you've got the facts we're sure you'll agree: the smart money is on professional car transport.
Customer Satisfaction in Car Transport
Price is only part of the picture – you also need to see what real customers have to say. Did the auto transport company live up to its promises? Was the service prompt and courteous? Was it, overall, the best value available? See what the BBB has to say and we believe you'll agree that, when it comes to complete customer satisfaction, no car transport company in New Mexico outperforms Nationwide Auto Transport
Enclosed Car Transport – The Ultimate Care for your Car
Life in the desert may be beautiful to you, but it can be beastly to your car. That's why Nationwide offers enclosed car transport, the ultimate in protection. We also provide the option of traditional open auto transporters, for maximum economy.
Why New Mexico Never Gets Old

The Land of Enchantment casts many different spells. There's the pull of the ancient Zuni pueblo in northwest New Mexico. Santa Fe captivates in more contemporary ways, with countless galleries and art fairs. Taos welcomes those seeking the thrill of skiing or the peace of a meditative retreat. And Albuquerque lights up day and night, with a vibrant urban scene incorporating many cultural influences.
For the finest auto transporter in New Mexico, get your free car transport quote from Nationwide Auto Transport, call 800-689-6498.