Auto Transport – Toms River, NJ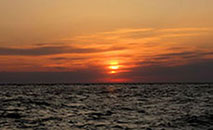 When you think of the Jersey Shore, you're thinking of Toms River. Its many beaches include Ortley Beach, Normandy Beach, Monterey Beach, Ocean Beach and many others. It's a great spot to get away to, and a great spot to live in since it was ranked as one of the safest cities in the United States. And if you need auto transport to or from the Jersey Shore, you need Nationwide Auto Transport.
Car Transporter for the Jersey Shore
Whether you're coming to Toms River or need a vehicle moved from here to virtually any destination in the U.S., Nationwide Auto Transport is the car transporter you want on the job. See for yourself with a FREE auto transport quote and you'll find how affordable great service can be. Compared to the costs of moving your car yourself – don't forget to include gas, lodging and meals on the road and the value of your time – Nationwide can save you a bundle.
And if you want to keep your car in pristine condition, consider our enclosed auto transport. Your vehicle will be transported in a completely enclosed trailer, safe from the salt air of the Jersey Shore and all the elements of nature along the road. So it will arrive in the same spotless condition as before it was shipped. No wonder our customers keep coming back time and time again. Just read what they have to say in our customer reviews.
Automate Your Auto Transport
With Nationwide Auto Transport, we make the process of moving a vehicle simple and worry free. It's practically automatic. Simply tell us where you can have the vehicle picked up and where you want it dropped off. Our professional car transporters will come to your location, carefully load your car on the truck and then keep on trucking to your destination. You'll get your vehicle delivered right where you want it – on time and on the spot. It's worry-free, simple and affordable. So why not get a FREE auto transport quote now?
Toms River Car Transporter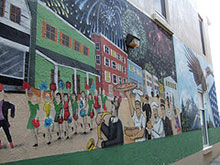 The Jersey Shore is all about car culture. It's a land of classic cars and drive-in food stands and convertibles at the beach. It's a land of hot rods and vintage auto shows and cruising along the Jersey Shore. But there's so much more to see: enjoy an elegant paddleboat ride on the River Lady, explore the insect world at Insectropolis, or get back to nature at the Cattus Island County Park. Or for an out-of-this-world experience, visit the Novins Planetarium. For out-of-this-world service at a rock-bottom price, count on Nationwide Auto Transport for the best service at the most affordable price. See how much you can save with a FREE auto transport quote now.
Providing Nationwide Auto Transport Services for the ALL Areas of New Jersey including: