Vehicle Transport in Newark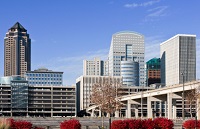 If you need an auto transporter for Newark, America's third-oldest major city, try something new: a car shipping company that gives you great rates plus unbeatable service. That's the perfect description for Nationwide Auto Transport, your affordable, dependable choice for vehicle transport in Newark (or anywhere else in the lower 48 United States).
The Auto Transporter That's Easy to Afford, Easy to Use
Cost is likely your first consideration in selecting a car shipping company, and we encourage you to compare our FREE VEHICLE TRANSPORT QUOTE with the rates at any other reputable vehicle shipping firm. We're sure you'll be pleased.
You many even want to compare our fee with the cost of driving the car yourself. After you tally up the totals for hotel, gas, tolls and meals on any car-moving trip, our rates for handling everything for you will seem more reasonable than ever.
The Customer-Focused Car Shipping Company
Great rates are only part of our success. What really sets us apart is our commitment to complete customer satisfaction. That includes providing:
Door-to-door vehicle pick up and delivery
Your choice of enclosed car carriers, for the ultimate protection, or open vehicle transports, for maximum economy.
Courteous drivers
Careful handling of every vehicle
On-time delivery
Our obsession with superior service is reflected in what our customers say about us, as well as in our top-flight rating from independent consumer organization such as the Better Business Bureau.
There's Always Something New in Newark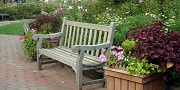 History. Culture. Sports. Shopping. Fine dining. Family fun. It's all here in Newark, from the state-of-the-performing arts center to the fine arts museum, mini-zoo and planetarium. Come during the spring and you'll even find a cherry blossom festival bigger than that in Washington, DC!
Get a FREE VEHICLE TRANSPORT QUOTE for the best car shipping value in Newark, Nationwide Auto Transport.
Providing Nationwide Auto Transport Services for the ALL Areas of New Jersey including: