Needing a Vehicle Shipping Company in Jersey City?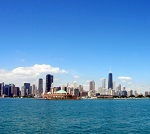 You won't find a better automobile transport service – or receive a better overall value – than you get with Nationwide Auto Transport, the vehicle shipping company that can find its away around Jersey City and all around this great country. Whether you need to move the family van to Jersey City, or ship the classic car you just sold clear across the continent, Nationwide is your dependable, affordable choice.
The Finest in Automobile Transport
We believe that top-quality vehicle shipping shouldn't have to cost top-dollar – and one look at your FREE AUTO TRANSPORT QUOTE will prove our point. We're confident you'll find that our very reasonable rates for automobile transport compare well to those of any reputable vehicle shipping company.
Or perhaps you weren't thinking of a vehicle shipping company at all – perhaps you're planning to drive that car yourself. If so, we have six words for you to consider: hotels, gas, food, tolls, time and traffic. Add up the real cost of the first five items and compare that to the affordable auto transport quote you just got. Are you really saving anything? And then consider that last word – traffic. The New Jersey area is jam-packed with exciting things to do – and just as jam-packed with cars and trucks, from the city streets to the New Jersey Turnpike. All in all, compared to virtually any other option, Nationwide really is your smartest move.
Great Auto Transport Quotes – From Customers
Affordability is only one of our benefits. With Nationwide you also get unsurpassed customer service, including door-to-door delivery. But don't take our word for it, just read a few of our consistently excellent customer reviews, including:
"I was really nervous about handing my baby ('07 Viper) over to anyone. You guys made this process so simple." - Jodi M.
"Thank you so much for all your efforts in helping us make the best of a very difficult situation. Everything worked out perfectly and your delivery man was terrific!" – Jan B.
You're "At Liberty" To Enjoy Jersey City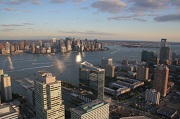 If you still don't know what a gem Jersey City can be, then you obviously have not been down to Liberty Park, home to some of the best views of (and exhibits on) the city's famous neighbor lady, The Statue of Liberty. Or to the vibrant Powerhouse Arts District. Or to any of the many excellent international restaurants. Or to the family-friendly Liberty Science Center. Or… well, you get the point. Now get your FREE AUTO TRANSPORT QUOTE, and get that car to Jersey City via the best vehicle shipping company around: Nationwide Auto Transport!
Providing Nationwide Auto Transport Services for the ALL Areas of New Jersey including: